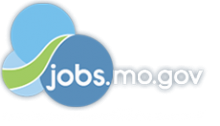 Job Information
Tri-County Mental Health Services

Recovery Support Specialist

in

Kansas City

,

Missouri
Recovery Support Specialist
Summary
Title: Recovery Support Specialist
ID: 4534
Department: ADA Services
Salary Range: N/A
Employment Status: Part-time
Description
POSITION SUMMARY - Part-time, 20 hours per week
Provides recovery peer support services for participants of the substance use treatment programs. Services provided will include assisting consumers to identify personal goals for recovery and identifying the barriers. Peer Services share lived experiences of recovery, share and support the use of recovery tools and model successful recovery behaviors.
ESSENTIAL DUTIES AND RESPONSIBILITIES
The essential functions include, but are not limited to the following:
• Shares personal experience with substance use and their own personal recovery experience to help consumers develop coping skills, communication skills and problem solving skills.
• Promotes wellness and coping skills by assisting consumers to identify individual warning signs and help develop ways to prevent relapse.
• Works in coordination with CS Workers to engage consumers in activities which enhance wellness, supporting individual recovery goals.
• Actively assists consumers to develop personal recovery plan by developing recovery goals and assist in monitoring progress to achieving goals through ongoing guidance, coaching and support.
• Promotes dialogues on recovery and resilience. Responsible for teaching and modeling recovery management skills and problem-solving skills.
• Actively engages consumers to connect with other consumers and with their community at large and encourage the use of natural resources. Explore self-help groups in the community which supports integrated treatment.
• Encourage consumers to utilize community agencies and resources which support recovery and increased social, educational, employment and recreational opportunities.
• Attends and participates in clinical team meetings
• Observes all rules of confidentiality relating to clinical information and treatment, both internally and when dealing with external agencies and/or individuals.
• Maintains required training and certifications.
• Maintains established billing expectation and timely completion of medical record documentation.
• Maintains knowledge of agency technology programs and/or systems needed to do the job and uses them effectively.
• Other duties and/or responsibilities may be assigned by supervisor.
MINIMUM QUALIFICATIONS (KNOWLEDGE, SKILLS, AND ABILITIES)
Education/Certifications:
• High School diploma or equivalent preferred.
• CPR/First Aid certification required. If not currently certified, must receive training and certification within 90 days of employment.
• Recovery Specialist Certification required.
• Valid Driver's License and minimum state required auto insurance required.
Experience Required:
• No previous experience required
Required Knowledge :
• None
Skills/Abilities:
• The ability to use basic business equipment, including personal computers.