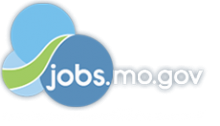 Job Information
Reconn

Revenue Protection Technician

in

Kansas City

,

Missouri
To apply, simply TEXT Reconn to 25000 and our virtual assistant Olivia will get you connected with our hiring team today!
Revenue Protection Technicians
HIRING IMMEDIATELY
As leaders in the utility industry, concentrating on quality and safety, RECONN is looking for people to join our team who are problem solvers, take pride in public safety and are comfortable in a fast paced, exciting work environment.USIC has created a Revenue Protection Division that is responsible to work with our customers to disconnect residential and commercial gas and electric service of delinquent and past due accounts.
Revenue Protection Technicians are responsible for the correct, safe and efficient disconnection/reconnection of customer electric and gas utility service. This includes taking time to properly route, professionally interact with the general public, respond and perform disconnect/reconnect processes on 40-60 different addresses each day, fill out appropriate company paperwork, report unsafe and damaged electric and gas meter conditions, and act as a liaison between the utility and the general public.
Our "mobile office" approach to work means that you will never have the same day twice.
This position requires you to work outdoors in all types of weather conditions and use a company provided laptop to document and close all work order requests. Our 24 hour turnaround time on all work orders means we generally work the day after holidays and some weekends, as needed.
The starting pay for this position is $12 per hour during training, with the opportunity to make up to $22.50 per hour with our piece-rate compensation plan. The plan pays $3.75 per completed job and technicians average 40-60 jobs per day, allowing for motivated employees to substantially increase their hourly compensation.
We are currently hiring for positions within a 20 mile radius of Kansas City, MO.
These are daytime, full-time positions and some overtime may be required. Instructor led training will be provided. No previous experience is necessary.
BENEFITS INCLUDE:
100% paid training – We're invested in you, starting on your first day.
Company laptop, phone, and equipment – Advanced technology you can count on.
Daily pay – Access your pay when you need it most. Instantly transfer your earnings to your bank same day.
Comprehensive insurance options – A variety of excellent insurance choices including medical, dental, vision, and life.
401(k) with company match – We will help you save for the long term with our competitive 401(k) employer match program.
PTO and paid holidays – Even in your first year, so you can spend time with your loved ones.
Post-dig season bonus – Front-line employees are the first to share in the company's sucess.
Tenure Boots Program – Provides a $200 voucher to buy a new pair of work boots on your first anniversary and every year after.
Tech Health Desk – Dedicated representatives to get you what you need when you need it.
Employee discounts & perks – Outstanding discounts at major retailers and service.
QUALIFICATIONS:
Must be able to work outdoors in all types of weather conditions; outdoor experience preferred
Exceptional customer service skills are essential
Become proficient at routing and navigating within a utility service territory
Must be computer proficient
Must be available to work overtime and some weekends (as needed)
Valid driver's license and safe driving record required
Must pass a drug screen
We are an Equal Opportunity Employer.
RECONNAVG