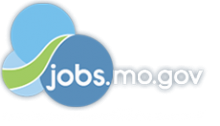 Job Information
Cedar Fair

Rides Mechanic

in

Kansas City

,

Missouri
To mechanically maintain park rides and mechanical equipment. To fuel the train and vehicles as needed.
l Responds to the requests of the Mechanical Lead, Foreman or General Foreman and the Manager of Ride Maintenance as
assigned.
l Fuels vehicles, a train and propane tanks.
l Properly lubricates all park rides.
l From blueprints, drawings, models or verbal instructions, performs general mechanical work using a variety of hand and power
tools and standard measuring instruments. Makes standard shop computations relating to dimension of work. Selects materialsnecessary for the work.
l Through walking and climbing along all areas of the park's rides, inspects all mechanical, hydraulic, and pneumatic aspects
through visual and auditory observations to ensure safe and proper operation. Also inspects the structures of all steel coasters. Communicates concerns to supervisor and/or, using own judgment, makes necessary repairs. Logs and documents all safety checks and repairs.
l Provides guest service according to Cedar Fair standards when serving the guest or working with subordinates, including
initiating guest interactions, answering questions and giving directions.
l Maintains cleanliness and safety in assigned work area and performs all duties in compliance with Cedar Fair Safety guidelines
and requirements and reports all unsafe or unusual conditions to supervision.
l Meets scheduling availability requirements, including nights, weekends, and holiday periods to meet business needs.
l Meets Cedar Fair's attendance requirements as outlined in Cedar Fair's attendance policies.
l Adheres to Cedar Fair's Rules of Conduct including specific costuming and grooming standards as outlined in Employee
Guidelines and other park/division specific policies and procedures.
l Other duties may be assigned.
l Varied shifts. Six‑day workweeks Memorial Day through Labor Day.
l Possible exposure to fiberglass dust, welding materials, oxygen, acetylene, propane, cleaning solvents, and paint fumes.
l Possible exposure to gasoline and other petroleum products.
l Walking and standing on concrete and asphalt for extended periods of time.
l Year‑round outdoor work in extreme weather conditions.
l Interpersonal skills necessary to effectively communicate not only with senior management but also with seasonal employees
in resolving problems. Communicates with individuals both inside and outside the company.
l Basic analytical skills necessary to organize work load to establish priorities.
l Ability to become familiar with and use fall protection equipment.
l Ability to lift and carry 100 pounds in the repair or installation of equipment.
l Ability to read materials (including blueprints and drawings) to interpret and analyze content.
l Ability to concentrate and pay close attention to detail for up to 75% of work activities.
l Requires ability to operate:
Standard mechanical and hydraulic maintenance equipment and hand tools

Vehicles

Ladders

Measuring equipment, dial indicators, micrometers, and calipers

Park rides

Telephones

Hand‑held two‑way radios

Manlift/forklift

l Ability to pass a mandatory (or random) drug test, per Company policy, unless prohibited by state or provincial law.

l Ability to pass a background check, if 18 years of age or older, which may include, but is not limited to, credit, criminal, DMV,

previous employment, education and personal references, per Company policy, unless prohibited by federal, state, or provincial law.

l Ability to work nights, weekends and holiday periods to meet business needs.

l Driver's License
Street: 4545 Worlds of Fun