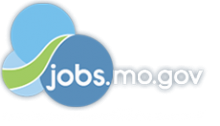 Job Information
Accenture

Salesforce Senior Developer

in

Kansas City

,

Missouri
The Senior Salesforce Developer is a key member of our Delivery organization in the US. In addition to being responsible for developing high performing solutions on the Salesforce platform, the Salesforce Senior Developer will provide insight in advanced business analysis, conduct needs assessments, configure apps as required, and also assist in key functions involving client and staff development, training and on-going client support. Focus would be on declarative solutions and understanding what is accomplished with out of the box functionality. The Salesforce Senior Developer has a get-up-and-go attitude with strong interpersonal & communication skills.
Typical Day Snapshot:
Everyday can vary for the Salesforce Senior Developer as their role and project may differ. The day to day operations will typically include:
·Meet with clients and senior analysts to gather business requirements
·Develop custom and OOB solutions using Salesforce functionality (APEX, SOQL, SOSL, Lightning Components, etc.)
·Lead the complete development process from requirement analysis to deployment. Additionally, review and provide feedback on technical documents build for reference/maintenance
·Collaborate with team for code review and unit testing
·Manage post deployment activities including knowledge transfer, process documentation, and application bug fixes
·Mentor junior developers
For now, all Accenture business travel, international and domestic, is currently restricted to client-essential sales/delivery activity only.
Please note: The safety and well-being of our people continues to be the top priority, and our decisions around travel are informed by government COVID-19 response directives, recommendations from leading health authorities and guidance from a number of infectious disease experts.
Basic Qualifications:
· Minimum of 2 years experience on the Salesforce Lightning Platform including Process Builder, Workflows, Lightning App Builder, etc. · Minimum of 2 years experience with Salesforce Development including Lightning Components, APEX, SOQL, and SOSL · Minimum of 2 years experience with Web Application Development including JavaScript, CSS, and HTML · Minimum of 1 year experience with Agile – user stories, features, story points, etc. · Minimum of 1 year of experience with Technical Architecture for Salesforce.com · Minimum of 1 year of experience with development tools including APEX Dataloader or Workbench · Actively holding the Salesforce Administrator Certification
· Bachelor's degree or equivalent (minimum 12 years) work experience. (If Associate's Degree, must have minimum 6 years work experience)
Preferred Qualifications:
· 6+ months experience with Pre-Sales including scoping projects & SOW
· Basic understanding of Health Cloud
· Basic understanding of Government Cloud
· Experience with VisualStudio or some other IDE
· Working towards or actively holding the Salesforce Platform App Builder, Salesforce Platform Developer I or Salesforce Platform Developer II Certifications
Unless expressly indicated, this role is not open in the state of Colorado.