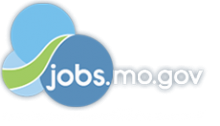 Job Information
Federal Reserve Bank

Senior Facilities Technician

in

Kansas City

,

Missouri
_Job Summary_
Performs facilities-related functions including, but not limited to, repairs and maintenance on various systems, and/or building construction tasks.
_Key Activities_
•Performs routine repairs to commercial mechanical, electrical, and plumbing systems (water, steam, and HVAC). Includes inspecting, analyzing, repairing, maintaining, and installing mechanical, electrical, and plumbing systems.
•Monitoring the operations of automated building management systems for irregularities in temperature or humidity levels to maintain proper environmental conditions throughout the facility and troubleshooting problems and making necessary adjustments or repairs to systems and related equipment.
•Assists senior technicians in all phases of various facilities-related assignments including renovation and maintenance projects.
•Assists in inspecting and/or monitoring automated energy management system and emergency equipment to ensure operating conditions of the facility are at appropriate levels.
•Experience with a BMS a definite plus.
•Will receive work orders and requests and determine requirements, schedule work and identify repair parts and other materials required to complete assignments.
•Completes miscellaneous ad-hoc tasks, as assigned.
•There is a chance of minimal travel to trainings and other District offices. In addition, the position will be put into the shift rotation after approximately six to 12 months with the organization.
* *
_Qualifications _
•High school diploma or equivalent. Associates degree or equivalent in a technology-related discipline is preferred.
•Experience in a skilled craft/trade, such as building automation controls, energy management systems. Typically requires at least 3 years of relevant experience.
•Ability to be on-call as required and work 2nd, 3rd and weekend shift depending upon primary area of assignment(s).
•Ability to multitask and use time efficiently to meet project deadlines.
•Excellent ability to operate portable power tools (e.g., drills, saws, etc.), table saws, grinders, and non-powered hand tools.
•Excellent ability to read and properly interpret construction drawings and project plans.
•Excellent ability to read, understand, and explain manufacturers' warnings, labels, instructions, and Material Safety Data Sheets (MSDS)Good general computer skills, including but not limited to internet application and Microsoft Outlook and Microsoft Office.
•Must be able to effectively document changes made to systems, equipment, or the structure and communicate these changes to the appropriate staff and management
•Strong ability to identify procedural improvements, make suggestions, and assist in implementing changes.
•Excellent attention to detail.
•Excellent project coordination/management skills.
•Excellent troubleshooting skills.
•Strong customer-service skills.
•Strong initiative and innovative thinking skills.
•Strong oral and written communication skills.
•Strong teamwork focus and interpersonal skills.
Certain eligibility requirements apply.
Follow us on LinkedIn, Twitter, and our YouTube channel - Kansas City Fed.
We [Federal Reserve Bank of Kansas City] are committed to building a diverse workplace, and are continually striving to achieve this goal. As such, we provide equal employment opportunities regardless of race, color, religion, sex, gender identity and/or expression, national origin, age, disability, sexual orientation, or genetic information.
Organization: *Federal Reserve Bank of Kansas City
Title: Senior Facilities Technician
Location: MO-Kansas City
Requisition ID: 266278