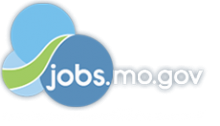 Job Information
DST Systems

Senior Unified Communications Automation Developer

in

Kansas City

,

Missouri
The speed of technology. The influx of data. Shifting regulations. Increased customer expectations.
That's where you'll find DST, helping clients find opportunity in ever-changing and complex customer, business, and regulatory requirements. Mastering complexity is a constantly changing and evolving challenge – one that only a few people can embrace and thrive upon.
If you see your opportunity in complexity, then we are the right fit for you.
Job Description:
Role Overview
An exciting career opportunity exists for a well-rounded Sr. Unified Communications/ Automation Engineer with solid technical and analytical skills, who possesses the curiosity and the passion to investigate, influence and change the way we communicate. The Sr. Unified Communications Automation Engineer will also have current and/or previous knowledge of the Cisco UC Stack as well as current and/or previous knowledge of python programming. This position will be driving change in how we communicate & collaborate across the global organization as well has driving efficiencies through automation, throughout the full UC stack.
Responsibilities
Lead the development of our Automation & Collaboration initiatives, leveraging python programming skills.

Design and develop improved processes and technical efficiencies through automation of the Cisco UC stack.

Needs to possess an ability to "think outside the box" and have a strong working knowledge of python scripting and creation of automation opportunities in the UC Space. API and development builds/integrations for Cisco Webex Teams will be strongly desired.

Provides senior-level support and coordination required in the planning, design, engineering and servicing of unified communication systems.

Participates in the formulation of short and long-range unified communication plans.

Performs software maintenance and coding upgrades affecting UC Systems.

Participates in the development of procedures; provides guidance and leadership to other specialists; manages projects as needed. Develop and Run Monthly Excel adoption reports.

Monitor and work within a team environment to resolve system alarms and error reports; through the use of automation.

Perform Tier 3 support in coordination with Help Desk and other IT Engineering staff.

Assist in developing and refreshing process documentation supporting the unified communications knowledge base.

Lead the deployment efforts and transformation from an Avaya Voice environment to Cisco Unified Communications environment.

Develop automation to support self-service functionality for the business to rapidly deploy UC applications onto the network.

Develop automated processes to govern, manage and maintain a complex UC & network environment.

Work with the networking & UC team to increase adaption and usage of automation.

Develop metrics and reporting for automation usage.

Research and conduct technical studies/evaluations on vendor products as well as on current and emerging technologies; they recommend appropriate investments in the company's network infrastructure, related communication technologies, and equipment.
Qualifications
Bachelor's degree and 4 years of work-related experience, or 10 years equivalent work-related experience.

Working knowledge of Python programming.

Working knowledge of SIP Protocol.

Working knowledge of Cisco CUCM, Oracle Acme Packet SBC's, Cisco Webex Teams, Jabber Softphone Client, Cisco UCCE

Proven hands on deployment experience of a full Cisco UC product stack for a global corporation a plus.

Experience with the NICE Engage call recording environment a plus.

Candidates with API / Python Development experience for automation and integration will be strongly considered.

Candidates with CCNA Collaboration certification and above will be strongly considered.

Basic understanding of network programming with: Cisco CLI, ACI Python SDK, FMC REST API, F5 Python SDK

Knowledge/practice of OOP concepts

Knowledge of Python's Flask or other web framework

REST/SOAP API experience: consume and provide services
Location:
DST is an equal opportunity employer and values a diverse and inclusive workplace. All qualified candidates will receive consideration for employment without regard to age, race, color, religion, genetic information, sex, sexual orientation, gender identity, national origin, disability status, protected veteran status, or any other characteristic protected by law. For more information about Equal Opportunity in the Workplace please click here and here. DST is committed to working with and providing reasonable accommodation to job applicants with disabilities. If you are a qualified individual with a disability and need an accommodation or accessibility assistance to complete the online application, please contact us at PeopleCenter@dstsystems.com for assistance.
SS&C is a global provider of investment and financial services and software for the financial services and healthcare industries. Named to Fortune 1000 list as top U.S. company based on revenue, SS&C is headquartered in Windsor, Connecticut and has 20,000+ employees in over 90 offices in 35 countries. Some 18,000 financial services and healthcare organizations, from the world's largest institutions to local firms, manage and account for their investments using SS&C's products and services.