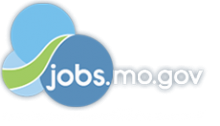 Job Information
APTIM

Site Safety Technician

in

Kansas City

,

Missouri
Job Summary
APTIM is preparing for opportunities to assist with Covid-19 Community Vaccination Centers across the country. APTIM will be supporting vaccination sites by providing administrative assistance, equipment and supplies, assisting with traffic control and parking, supplying vaccine distribution, deploying personnel to numerous sites aiding vaccination efforts. This project will be working 7 days a week and 12 hours a day.
Key Responsibilities/Accountabilities:
Responsibilities include documenting safety inspections, reporting non-compliant areas/procedures and recommending corrective actions/procedures, and maintaining safety equipment supply and availability

Observes workers to determine use of prescribe safety equipment such as glasses, helmets, goggles, respirators and clothing

Inspects specified areas for fire prevention equipment and other safety and first-aid supplies.

Investigates accidents to ascertain causes for use in recommending preventive safety measures and developing safety program

Demonstrates use of safety equipment

Conduct daily/weekly safety meetings with employees

Conduct procedure and equipment training for employees as needed
Basic Qualifications:
High School diploma or equivalent required. Basic understanding of physical and biological science

Looking for 2 -5 years relevant experience.

Will work in indoor and outdoor environments; outdoor environments will include a variety of harsh weather conditions, including but not limited to extreme heat, extreme cold, rain, sleet and snow. Also subject to on-site hazards including but not limited to; moving industrial equipment, electrical current, confined spaces, LO/TO, working at heights, high noise and dust levels, etc.

Must possess a valid driver's license with clean driving record.

Excellent written and verbal communication skills are required, as well as moderate to advanced computer and presentation skills (Microsoft Outlook, Word, Excel, PowerPoint, etc.)

Must speak, read and write fluent English

Willing to travel, available to report to work upon "short notice" (within 24 hours) and work weekends, nights and holidays as required
PHYSICAL REQUIREMENTS:
This positions requires constant (70-100%) Standing; Walking; Lifting 20-50 lbs; Carrying 20-50 lbs; Pushing; Pulling; Climbing; Balancing; Bending; Stooping; Kneeling; Crouching; Crawling; Reaching; Handling; Feeling; Hearing (listening) and Observing (vision).
Equal Opportunity Employer Minorities/Women/Protected Veterans/Disabled
Applicants with a physical or mental disability who require a reasonable accommodation for any part of the application or hiring process may make their request known by e-mailing HRQuestions@cbifederalservices.com or calling 855.343.5600 for assistance.