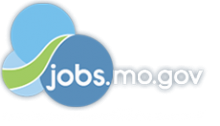 Job Information
InComm

Software Engineer III

in

Kansas City

,

Missouri
Overview
When you think of InComm Payments, think of Innovative Payments Technology. We were founded 25 years ago and continue to be a pioneer in the payment (FinTech) industry. Since our inception, we have grown to be a team of over 2,500 employees in 30 countries around the world. We own over 386 global technical patents and a network that includes over 500,000 points of retail distribution that points to our industry expertise.
InComm Payments works with the most recognized and valued brands in the world, and we are partnered with most of the world's leading merchants. InComm Payments is highly focused on our people and their growth, and we work hard to make a career at InComm Payments meaningful and rewarding. We value innovation, quality, passion, integrity and responsibility in all that we do, and we are looking for great people to join our team as we move forward towards a very bright future.
You can learn more about careers at InComm here:www.incomm.comor connect with us onTwitter (http://twitter.com/incomm) ,Facebook (http://facebook.com/incomm) ,LinkedIn (http://www.linkedin.com/company/incomm) , orOur Blog (http://www.incomm.com/blog) .
InComm InCentives redefines the connection between merchants and their customers through our stored value and mobile gifting solutions. As the pioneer of digital gift card delivery, we help our customers leverage their gift card programs in new ways to drive sales. The InComm InCentives platform supports gift cards sales through e-commerce, social media, promotional, and B2B toolsets. Gift cards can be delivered physically by mail or digitally to a recipient's email or mobile device.
This position will be located in our our St. Louis or Kansas City office. As part of the effort to prevent COVID-19 transmission in our community, our team is currently working remotely.
Please visit our websitewww.incommincentives.comfor more information about InComm InCentives.
About This Opportunity
We are looking for a Senior Software Engineer. We have an application that is currently in PHP, but over time will migrate to .Net. This person will be working with Azure and on the help build out the CI/CD process. You will help drive the ground up framework. This team is rapidly growing and doing some exciting things, and you'll be on the forefront of it!
Responsibilities
Provide development and production support of the GCI digital platform.

Lead application development security initiatives and ensure compliance with OWASP, PCI, SOC2, HIPPA, HITRUST as required.

Technical design and analysis for highly available and performant systems including API's, business use cases etc. in preparation for development.

Ability to manage an Agile Software Development Life Cycle.

Follow InComm standards and best practices for logging, code review, system maintenance and support.

Manage and maintain lower environments (QA, UAT, Staging)

Automate processes through SDLC to permit speed of delivery

Ensure appropriate monitoring and alerting is in place prior to production deployments.

Able to quickly adjust and support changing priorities per business needs.

Provide unit testing to ensure quality of builds in a continuous integration environment.

Engage in production deployment co-ordination and verification

Create documentation on the existing system and maintain documentation which includes current state of system flow, sequence diagrams, architecture diagrams, runbooks

Lead effectively in a team environment to produce good quality and timely results

Able to work under tight deadlines while providing high-quality work

Parse, analyze and understand system log files

Customer Service orientation with the ability to effectively interact with users of all levels

Able to proactively address system issues that have potential impact for the corporation

Strong research, analytical, and troubleshooting skills

Check and verify the applications are running and functioning properly after system updates

Manage support after-hours coverage/escalation & support on-call rotation
Qualifications
Qualifications:
6 to 8+ years of software development experience

BA/BS Degree in Computer Science or related field or equivalent experience.

Required Experience with most of the technologies listed below –

C# and the .NET Framework (v4.5)

ASP.NET (MVC 4.5, WebAPI 2.1)

JavaScript, PHP, MYSQL, Magento, HTML, CSS, IOS, Android and AWS Linux

Jira, Checkmarks, GitHub, Loggly, AWS – SQS, AWS - Cloudfront

API Management frameworks

CI\CD, CodePipeline, CodeCommit, CodeDeploy and CodeBuild, AWS cloud experience a plus

Experience with the full lifecycle of software development including use of version control tools, build management, unit testing, issue tracking software (e.g. GitHub, Confluence, JIRA)

Experience in managing multiple assignments, operating as a Team Lead or ready to Lead

Required Experience with most of the technologies listed below –

Excellent organizational skills, self-administration, attention to detail, multi-tasking, and effective prioritization

Bachelor's Degree in a relevant field of work or an equivalent combination of education and work related experience

Strong analytical skills with the ability to assess complex systems and situations and troubleshoot issues

Problem solving skills, critical thinking and strong decision-making skills

Excellent verbal and written communication, and interpersonal interactions (ability to foster a cooperative work environment)

Ability to analyze and document complex business processes.

Ability to think analytically and should be a problem solver.

Ability to gather and interpret relevant data and information.

Must have excellent verbal and written communication skills.

Experience supporting internal and external customers.

Ability to delegate and effectively manage time, prioritize work, multi-task across many assignments.

Willing to travel

Problem solving skills and the ability to work with innovative solutions

Strong analytical skills with the ability to assess complex situations and understand key issues quickly

Ability to adapt in a dynamic work environment and make independent decisions while keeping management informed

InComm is an equal employment opportunity employer. We adhere to a policy of making employment decisions without regard to race; color; religion; national origin; sex; sexual orientation; pregnancy, childbirth, or related medical conditions; age; disability or handicap; citizenship status; service member status; or any other category protected by federal, state, or local law.

*This position is eligible for the Employee Referral Bonus Program - Tier IV

#LI-KH1
Job LocationUS-MO-St. Louis | US-MO-Kansas City
Type Full-Time