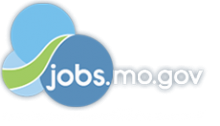 Job Information
Cerner

Solution Analyst

in

Kansas City

,

Missouri
73665BR
Job Title:
Solution Analyst
Job Description:
As a Solution Analyst, you will be responsible for supporting Cerner's internal and external clients by providing outstanding customer service and basic technical support in a Tier 1 call-centered environment. You will be responsible for serving as the first line to investigate and resolve client problems received through phone, ticket or other electronic means, triaging and escalating issues by using applicable monitoring and troubleshooting tools, and performing routine, preapproved changes to client domains. You will also be responsible for troubleshooting investigations, reviewing front-end applications by gathering information, using troubleshooting tools, shadowing end users, and testing workflows internally and externally, performing troubleshooting investigations via backend methods by capturing log files, querying tables, updating database fields, and updating/cycling servers.
Much of your time will be spent investigating service requests, resolving client incidents and maintaining applications. As you work with Cerner technologies, you prioritize and plan issue resolutions both independently and in a collaborative and fast-paced team environment. You will work directly with clients, so strong communication and customer service skills are needed. You will also be responsible for adhering to policies and procedures including HIPAA, PECA, CHIA, and client notification requirements.
When hired into the Client Services Academy, you reap big benefits. During training, you will gain insights into Cerner's support methodology and will begin project work immediately. You'll work alongside the experts to gain knowledge and skills that will prepare you for a long-term, meaningful career with Cerner.
Auto req ID:
73665BR
Additional Information:
Applicants for U.S. based positions with Cerner Corporation must be legally authorized to work in the United States. Verification of employment eligibility will be required at the time of hire. Visa sponsorship is not available for this position.
Some Cerner positions may be obligated to comply with client-facing requirements and occupational health requests, including but not limited to, an immunization set, an annual flu shot, an annual TB screen, an updated background check, and/or an updated drug screen.
Career Level:
Entry Level/ Junior Professional
Company Overview:
Cerner is a place where people are encouraged to innovate with confidence and focus on what is important – people's health and the care they receive. We are transforming health care by developing tools and technologies that make it more efficient for care providers and patients to navigate the complexity of our health. From single offices to entire countries, Cerner solutions are licensed at more than 25,000 facilities in over 35 countries.
Cerner's policy is to provide equal opportunity to all people without regard to race, color, religion, national origin, ancestry, marital status, veteran status, age, disability, pregnancy, genetic information, citizenship status, sex, sexual orientation, gender identity or any other legally protected category. Cerner is proud to be a drug-free workplace.
EEO is the Law (English) (https://www.cerner.com/-/media/FF88D3155CB245EB98BA1DB8F934E3E5.ashx)
E-Verify Participation (English)
Right to Work (English) (https://www.cerner.com/-/media/E1CD6BEF8082430E882E5CD9D5165A86.ashx)
EEO is the Law (Spanish)
E-Verify Participation (Spanish) (https://www.cerner.com/-/media/88648CD9668E49FBA6EB9C11FAA1634F.ashx)
Right to Work (Spanish)
Country:
United States
Qualifications:
Basic Qualifications:
Bachelor's Degree in General Studies or related field, or equivalent relevant work experience
Preferred Qualifications:
At least 1 year of call center or phone support work experience
Expectations:
Ability to work one of the following shifts available for the position:

Traditional Monday through Friday shifts from 5:00 AM - 2:00 PM, 6:00 AM - 3:00 PM, 7:00 AM - 4:00 PM, 8:00 AM - 5:00 PM, or 9:00 AM - 6:00 PM

Swing shifts Monday through Friday from 10:00 AM - 7:00 PM, 11:00 AM - 8:00 PM, or 12:00 PM - 9:00 PM

554 shifts from 6:00 AM - 6:00 PM, 7:00 AM - 7:00 PM, 8:00 AM - 8:00 PM or 554 night shifts from 6:00 PM - 6:00 AM, 7:00 PM - 7:00 AM, 8:00 PM - 8:00 AM

Residing in or able to relocate to Kansas City metro area

Access to a reliable internet connection
State/Province:
Missouri
Relocation Assistance Available:
No
City:
Kansas City
Virtual Eligible:
No
Job Family Group:
Support
Government Job:
NO