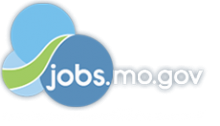 Job Information
Veterans Affairs, Veterans Health Administration

SPS Chief

in

Kansas City

,

Missouri
Summary
The Chief has the overall responsibility for the supervision, administrative management and direction of the SPS. Ensures SPS functions are in compliance with all regulatory mandates. Forecasts, plans, develops and manages the SPS program. Manages SPS personnel and serves as liaison between SPS and other departments. Maintains effective interdepartmental relationships, coordinates and resolves problems, and ensures cooperation with other programs and services.
Responsibilities
Requirements
Conditions of Employment
null
Qualifications
Applicants pending the completion of educational or certification/licensure requirements may be referred and tentatively selected but may not be hired until all requirements are met. Basic Requirements: United States Citizenship: Non-citizens may only be appointed when it is not possible to recruit qualified citizens in accordance with VA Policy. United States Citizenship: Non-citizens may only be appointed when it is not possible to recruit qualified citizens in accordance with VA Policy. b. Experience and/or Education (1) Experience. One year of experience that demonstrates the applicant's ability to perform the work or provides an understanding of the work; or (2) Education. One year above high school that included at least 6 semester hours in health care related courses such as sterile processing, nursing assistant, hospital corpsman, and operating room and surgical technician courses or other courses related to the position; or (3) Experience/Education Combination. Equivalent combination of experience and education are qualifying for entry level for which both education and experience are acceptable. c. Certification. None. May qualify based on being covered by the Grandfathering Provision as described in the VA Qualification Standard for this occupation (only applicable to current VHA employees who are in this occupation and meet the criteria). Grade Determinations: Medical Supply Technicians (MSTs) at the GS-10 grade level must have completed at least (1) one year of qualifying experience at the GS 9 level or equivalent and fully meet all performance requirements for the GS 9 MST. This is the full performance level for the occupation. To qualify for this grade-level one must possess the following knowledge, skills, and abilities.
a.) Ability to implement and incorporate regulations, policies, and procedures to manage SPS operations.
b.) Ability to evaluate new products and equipment, develop options, and make recommendations.
c.) Ability to integrate SPS managerial duties, which includes strategic planning of facility organizational goals and integration of SPS vision and values within the organizational mission.
d.) Ability to perform a full range of supervisory duties, including assigning, planning and evaluating work, recommending awards, approving leave, identifying training needs, and resolving staff issues.
e.) Skill to initiate and lead interdisciplinary groups in order to facilitate daily SPS functions.
f.) Ability to analyze and interpret fiscal data in order to forecast resource and equipment needs. References: VHA Handbook 5005/83 Part II Appendix G47 The full performance level of this vacancy is GS-10. Physical Requirements: See VA Directive and Handbook 5019.
Education
null
Additional Information
null