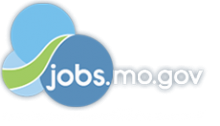 Job Information
Progress Rail Services Corp.

Spv II, Mobile InTrack (Rdwy)

in

Kansas City

,

Missouri
5604BR
Work Location:
Kansas City, MO (CHE) - 099
Job Purpose:
• Capable of performing job duties in a safe and professional manner;
• Self directed individual with ability to supervise and lead a small work group;
• Responsible to report customer and production status in a professional and timely manner;
• No prior welding experience required;
• Must have the ability to read precision instruments and gauges with a background in heavy mechanical/electrical machines and equipment;
• Perform QA inspections as required;
• Candidate must be able to lift 50lbs;
• Candidate will setup and perform weld operations including; move jack stands into place prior to making welds, clean and remove ballast rocks in work area, vehicle maintenance and cleaning, truck movement while on track from work site to work site, grind welds as needed;
• Must be able to work in all weather conditions as well as nights, weekends, and holidays if needed.
• The successful candidate must be able to perform minor repairs on all equipment with instruction, a mechanical ability is required.
• Must be able to adhere to company dress code and PPE requirements while at office/shop and on job sites. PPE provided by company.
• The successful candidate will work primarily over the road and will perform in-track welding functions - welding training provided
Req ID:
5604BR
Company Description:
Progress Rail, a Caterpillar company, is an integrated rolling stock and infrastructure provider, delivering a full range of products and services to domestic and international railroad customers. Our customers enjoy one-stop shopping and comprehensive cradle-to-grave railway solutions - whether it rolls on the rail or is the rail itself. From locomotives, transit, freight cars and engines, to tracks, signals and advanced technology, we ensure customers can count on us to meet all their rail needs.
Forging the bridge between ideas and success, our talented and innovative team members work together to address the challenges of the rail industry today, ensuring success for the future. As part of a vibrant, global network of business operations, each and every member of our team is important to our success. With headquarters in Albertville, Ala., more than 7,000 dedicated employees serve customers through a network of close to 150 locations around the world. For more information, visit www.progressrail.com and follow us @Progress_Rail on Twitter and YouTube.
Education / Training:
• High School Diploma/GED required.
Job Title:
Rail Mobile Equipment Operator/Manager
City:
Kansas City
Key Job Elements:
Remote location - You do NOT have to live in the Kansas City, MO area.
Region:
All across the USA
Qualifications and Experience:
• Ability to lead work group;
• Basic computer skills;
• Good verbal and written communications skills;
• Ability to communicate with all levels of employees and customers;
• Fill out and organize work reports;
• Must be able to travel 95%; nationwide travel to various areas
• Must have a valid drivers license and ability to obtain a Class-A CDL;
• Valid Passport Preferred;
• Ability to pass drug screening and back ground check.
EEO:
Equal Opportunity Employer – Race/Color/Sex/Religion/National Origin/Sexual Orientation/Gender Identity/Vets/Disabilities
Benefits:
Progress Rail Services Corporation and its subsidiary and affiliate companies offer an excellent total compensation package* including competitive salary, 401(k) plan with company match, available medical/dental/vision/life/disability insurance along with flexible spending and paid vacation and holidays. Relocation assistance may be available for some positions.
*Benefits eligibility differs by job position and employment status - governing plan documents control such benefits..
Job Category:
Service
Alternative Work Location:
All across the USA
State::
Missouri