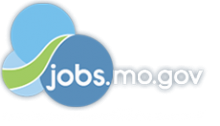 Job Information
SS&C Technologies

Sr. Software QA Engineer

in

Kansas City

,

Missouri
The speed of technology. The influx of data. Shifting regulations. Increased customer expectations.
That's where you'll find SS&C, helping clients find opportunity in ever-changing and complex customer, business, and regulatory requirements. Mastering complexity is a constantly changing and evolving challenge – one that only a few people can embrace and thrive upon.
If you see your opportunity in complexity , then we are the right fit for you.
Job Description:
Organizational Overview
SS&C Health provides healthcare reform through a full range of BPO and turnkey healthcare administration solutions. Our solutions, combined with our health outcomes optimization solutions, include advanced technologies and strategic consulting services designed to optimize our customer's outcomes, revenues, and managing their risk. We help client's master complexity in the world's most demanding industries to ensure they continually stay ahead of the ever-changing customer requirements.
Role Overview
The Sr. Quality Assurance Analyst will ensure the quality of our evolving product suite meets our clients' expectations by assisting in writing and performing test strategies, ensuring quality fixes of defects, collaborating across other functional teams, and participating in a program of continuous improvement.The ideal candidate must have the ability to prioritize well, communicate clearly, develop a consistent track record of testing and knowledge in test case automation, apply creative problem solving balanced with high quality and a customer focus, and must be able to work across multiple facets of a project and while juggling several responsibilities at the same time. Strong analytic capability and the ability to create innovative solutions are required. We are searching for a highly motivated individual who is looking to grow their career in a fast-paced environment.
Responsibilities
Assist with the development of QA functional/software testing

Analyze user stories and/use cases/requirements for validity and feasibility

Creation of test plans, test cases, test data based on the user stories, requirements defined, customer requests, etc.

Collaborate closely with other team members and departments

Execute all levels of testing (System, Integration, and Regression)

Design and develop automation scripts when needed

Ability to work in a fast-paced environment with minimal supervision

Ability to adapt to changing needs of the project and meet deadlines in completing QA tasks assigned

Work in an agile environment with strong commitment to team goals and demonstration of scrum values

Coordinate on frequent updates, Understands issues & problems and take initiative to resolve

Acquire knowledge in business domain and application workflow

Participate in walk-through, inspections, review meetings

Test SQL Interfaces and familiar with preparing SQL queries

Critical thinker and problem-solving skills

Qualifications

Bachelor's degree and 3 years of work-related experience, or Master's degree and 1 year of work-related experience, or 5 years equivalent work-related experience

Strong knowledge of software QA methodologies, tools, and processes

Design test plans, scenarios, scripts, and procedures based on business requirements.

Execute all levels of regression testing (coding, end to end and configuration changes).

Sense of ownership and pride in your performance and its impact on the company's success

Self-driven, problem-solver, able to work independently and with cross-functional teams

Deadline and detail- oriented

Good time-management skills

Proficient in Word, Excel & PowerPoint

Entry Level SQL knowledge
Location:
Kansas City Missouri
SS&C is an equal opportunity employer and values a diverse and inclusive workplace. All qualified candidates will receive consideration for employment without regard to age, race, color, religion, genetic information, sex, sexual orientation, gender identity, national origin, disability status, protected veteran status, or any other characteristic protected by law. For more information about Equal Opportunity in the Workplace please click here (http://www.eeoc.gov/employers/upload/eeoc_self_print_poster.pdf) and here (https://www.eeoc.gov/employers/upload/eeoc_gina_supplement.pdf) . SS&C is committed to working with and providing reasonable accommodation to job applicants with disabilities. If you are a qualified individual with a disability and need an accommodation or accessibility assistance to complete the online application, please contact us at PeopleCenter@dstsystems.com for assistance.
SS&C is a global provider of investment and financial services and software for the financial services and healthcare industries. Named to Fortune 1000 list as top U.S. company based on revenue, SS&C is headquartered in Windsor, Connecticut and has 20,000+ employees in over 90 offices in 35 countries. Some 18,000 financial services and healthcare organizations, from the world's largest institutions to local firms, manage and account for their investments using SS&C's products and services.