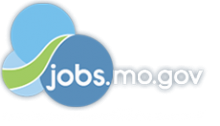 Job Information
H&R Block

Sr Training Developer

in

KANSAS CITY

,

Missouri
392869BR
Title:
Sr Training Developer
What you'll do... :
Sr. Training Developer will be a key position within the Production Team. This person will work closely with a group of writers throughout all phases of production.
The Senior Training Developer analyzes stakeholder learning requests, designs, develops, and may deliver general and specific training. Leads team in the creation of timely, relevant, and cost-effective training in accordance with program objectives. Works closely with leadership to ensure deliverable expectations are met.
Functional: Candidates must be organized, accurate, detail oriented, capable of working under pressure, able to adapt to changing requirements, responsive to established deadlines and an excellent team player. Accuracy is imperative and candidates must be able to accept and apply constructive feedback.
JOB DUTIES
Responsibilities% of Time
Develops learning solution and manages the end-to-end review and production process. Leads other developers in project completion, including providing feedback and coaching; may have responsibilities to supervise and review other developers' work. Collaborates with other developers and serves as a mentor.45%
Creates, socializes and maintains design document that governs the development of the learning solution. Manages assignment completion effectively; able to change direction quickly; understands timeliness and iterative/rapid development.20%
Analyzes training needs and requests, consults with stakeholders to understand requirements, and recommends key deliverables for learning products.10%
Establishes communication strategy and maintains consultative relationship with stakeholders and shared services partners.10%
Evaluates effectiveness of results, including test item analysis and Kirkpatrick learning evaluation levels. Looks for continuous improvement in process, delivery, approach, and application. Passionate about delivering inspiring, powerful solutions for clients.
10%
Builds train-the-trainer sessions as well as trainer certifications and may facilitate the sessions. Also, may facilitate other training events in both small and large groups, to all levels of responsibility within the organization.5%
Job ID:
392869BR
Address1:
ONE H&R BLOCK WAY
City:
KANSAS CITY
State:
Missouri
About H&R Block... :
We're here to live our purpose—to provide help and inspire confidence in our clients and communities everywhere. We take our work personally, because we know what it represents: Families and homes. Livelihoods and lives.
We've been true to that purpose since brothers Henry and Richard Bloch founded our company in 1955. Since then, we've grown to approximately 12,000 tax offices throughout the United States and around the world. When you join our team, you'll add to the momentum of a forward-thinking company—one that defined an industry and is now leading its transformation.
Employee Type:
Regular
It would be even better if you also had... :
Experience developing for and delivering leadership and professional development curricula.

Experience working in an H&R Block or Block Advisors tax office.

Experience with design tools, including Lectora, Articulate Storyline, PowerPoint, Adobe Design, Adobe Acrobat Pro. LMS experience (Cornerstone preferred) as well as Inkling and Microsoft Office products.

5-7 years' experience in training and development in a corporate environment, including responsibilities for leading complex training programs.
Pay and Benefits…
Pay range for this position is $69,600 to $87,000 salary.
This information is posted pursuant to the Colorado Equal Pay for Equal Work Act to provide Colorado applicants with information about what they might be eligible to receive. Individual pay decisions will depend on job-related factors such as experience, education, skill, performance, and geographic location where work will be performed.
Successful candidates may be able to participate in one or more incentive compensation or short-term incentive plans, which could generate additional earnings in accordance with the terms of each plan.
H&R Block offers competitive medical, prescription drug, dental and vision benefits for regular associates and/or their eligible dependents. Eligible associates can also participate in the H&R Block Retirement Savings Plan (401(k) Plan), Employee Stock Purchase Program, Employee Assistance Program, Tuition Assistance Program, (virtual) fitness center programs, associate discount program, flexible spending and health savings accounts, and a variety of wellness programs. Associates also receive Tax Prep benefits, paid time off benefits, Life Insurance, AD&D coverage, Short Term Disability and Business Travel Accident Insurance coverage.
What you'll bring to the team... :
5 years' experience in the design, development and delivery of training programs, of which 2 years is in a financial services environment.

Excellent facilitation and presentation skills. Experienced with developing and planning training programs; demonstrated success with developing and maintaining strong relationships with groups and individuals. Delivers learning, both synchronous, and asynchronous, on time and within budget. Strives for "exceeding expectations."

Instructional design experience with multiple course modalities: online asynchronous training, virtual, blended and face-to-face.

Fluent in design principles (ADDIE, SAM), storyboarding, virtual facilitation tools, content management systems, and learning management systems.

Proficiency in speaking to speak to adult learning principles (Bloom's Taxonomy, Experiential Learning, Business Simulations, Spaced Repetition, Training Outcomes).
Posting Title:
Sr. Training Developer
Sponsored Job:
#LI-KB1
Job Family:
Learning & Development