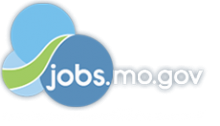 Job Information
Mars

Store Room Coordinator

in

Kansas City

,

Missouri
What's this role like?
You'll play a big part in getting our brands to our consumers, using your great attention to detail to make sure all our operations are up to standard. Working closely with other Associates in the factory, you'll help them understand key priorities and be part of our incredible Supply Chain team.
What are we looking for?
A can-do attitude and good knowledge of manufacturing, operating and safety guidelines

A person who genuinely loves working in a team and can take initiative

Someone who loves being active in their job - sitting at a desk all day isn't for you
What can you expect from Mars?
Chance to work on well-known brands

The opportunity to learn, develop and grow your career at Mars
Benefits:
• 401(k)
• 401(k) matching
• Dental insurance
• Disability insurance
• Employee discount
• Flexible spending account
• Health insurance
• Life insurance
• Parental leave
• Referral program
• Retirement plan
• Tuition reimbursement
• Vision insurance
• 120 paid vacation hours per year, 40 paid sick hours per year and 88 paid holiday hours per year on January 1st, prorated from date of hire
Position Summary :
Store Room Coordinators are functional experts of parts and materials stocked in the stockroom. This position is in support of Maintenance and Operations by facilitating part availability at the right time. This is accomplished through the use of standard operating procedures for inventory control, parts receiving and inspection, parts reduction, parts kitting, staging and delivery, proper material storage, parts preventive maintenance, metrics and other activities critical to world-class storeroom operations.
This job requires Strong Communication, understanding of inventory management software, MIS software, Excel spreadsheet capabilities, and good interpersonal and Team Building skills to support site objectives.
Principle accountabilities:
As a team member, the individual has direct responsibility and accountability for performance of the stockroom, to include inventory control and management, shipping and receiving, metrics, cycle counts, standard operating procedures, and benchmarking.

Provide proper inventory controls through established methods such as cycle counting and physical inventories. Assist in implementing continuous improvement stockroom strategies that will bring the greatest return on investment, improve competitive position, and achieve site objectives for the stockroom.

Resource for sourcing failed parts from alternate vendors.

Able to operate a forklift.

Able to operate a computer and utilize the basic standard desktop systems (MIS, SAP, etc.).

Understands principles of inventory control.

Limit access to secure stockroom areas to ensure parts availability and proper inventory control practices.

As a contributing resource, perform job kitting, staging and delivery to increase maintenance group efficiencies.

Use the 5S activities of Visual Workplace to ensure superb housekeeping activities.

Anticipate and recognize suspected shortages (i.e., shutdown and Capital Project requirements) and actively communicate potential problems to leadership.

Assure all parts meet most current specifications, assure systems are in place to maintain quality parts in stock, assure correct parts are received in accordance with Purchase orders.

Resolve discrepancies with Purchase Orders among Receiving, Accounting and Vendors.
Qualifications, Education and Experience:
High School Diploma or equivalent

Driven

Energetic

Previous storeroom experience is a plus