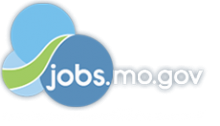 Job Information
Commerce Bank

Supervisor, Regulatory Adherence

in

Kansas City

,

Missouri
Job Category:
Grade 09
---
Location: 811 Main St, Kansas City, Missouri 64105
---
Job Expectations:
How would you like to work for a great company that offers career growth and values your skills and experience? For over 150 years, Commerce Bank has built a strong reputation as a "Super Community" bank and is recognized as an industry leader. In today's growing and competitive financial services industry, we look for creative and innovative solutions to meet the needs of our customers. To achieve our results, we recruit the best and brightest employees who ask, listen, and solve to meet our customers' needs!Job SummaryThe main purpose of this job is to provide operational team direction in accordance with established systems and procedures. This includes ensuring the timely and accurate completion of departmental work and management reports, supervising, training and evaluation of direct reports, coordinating the workflow within the department(s), and resolving complex problems.Essential Functions- Resolve customer service issues, manage Compliance driven projects, create useful reporting, and maintain a working knowledge of the customer set-up process.- Assist the audit team with ensuring all departmental controls are followed.- Oversee department workflow and effectively communicate decisions, priorities, and relevant information to team members.- Provide guidance to employees on departmental projects/issues, coach and develop training plans, lead development conversations, and answer day-to- day questions for team members.- Completion of evaluation of performance in conjunction with the job functions (Align).- Understand the functions of the department and impact of results. Several processes are driven by various regulations and tend to be time sensitive. - Perform other duties as assigned.Work Schedule- Full Time, 40 hours per week. - Monday - Friday, 8:00am-5:00pm. - Location: Downtown Kansas City, 811 Main building. Knowledge, Skills, & Abilities- Strong knowledge of risk mitigation, incoming subpoena and ACH Reg E Regulations.- Ability to develop and coach team members with proven ability to achieve results through collaboration and teamwork.- Self-starter with strong decision-making skills and the ability to effectively communicate and interact with all levels of the company, clearly expressing ideas and concepts, both verbally and in writing.- Ability to remain adaptable and resilient to all situations with an optimistic outlook and cast a positive shadow that is aligned with our culture and Core Values.- Basic level proficiency with Microsoft Word, Excel, and Outlook.Required Education/Experience- Bachelor's degree or equivalent combination of education and experience.- 3+ years deposit operations experience.- 1+ years leadership experience.
Time Type:
Full timeJoin our winning team.
If you're looking for something more than just another job, we're looking for you. We're searching for people with a make-it-happen attitude who also want to make a difference. At Commerce Bank, we take the time to really get to know our customers. Then we work together to help them achieve their goals. It's a great feeling. We are committed to always bringing our best, which means we are constantly looking for the best to join us. Does that sound like you?
Commerce Bank has been awarded numerous awards for our company culture. We have been included on distinguished lists such as Forbes' Best Midsized Employers, Forbes' Best Employers for Women, and Korn Ferry's Engaged Performance Award. You'll see the difference for yourself when you join the team.
Want to be notified of positions that fit your preferences? Follow these easy steps:
Create a Candidate Account at the top of the page by selecting "Sign In" upper right corner

Sign-up up for Job Alerts.

We'll contact you about positions that match your skills and interests!​
Commerce Bank is proud to be an Equal Employment Opportunity employer and believes that every individual should have the opportunity to work at a job for which he, she or they qualifies. We celebrate diversity and do not discriminate based on race, religion, color, national origin, sex, sexual orientation, age, gender, gender identity, gender expression, veteran status, disability status, or any other applicable characteristics protected by law.