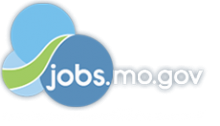 Job Information
Office of the Inspector General

Supervisory Information Technology Specialist (Network/Server Support)

in

Kansas City

,

Missouri
Summary
This position serves as the Infrastructure Support Branch Chief and is organizationally located in the Information Technology Division, which is responsible for planning, organizing, coordinating, implementing, and evaluating the Office of Inspector General (OIG) information technology (IT) operations and functions to meet the needs of the OIG mission.
Responsibilities
Serves as principal expert in maintaining the Server Infrastructure and the adoption and migration of data into the cloud.
Plans and coordinates the installation, configuration, maintenance, and upgrade of hardware, enterprise management software and related enterprise-level changes to the OIG systems infrastructure.
Plans and delivers customer support services, including installation, configuration, troubleshooting, customer assistance, and/or training, in response to customer requirements.
The position is responsible for providing expertise in the administration of complex and geographically diverse infrastructure. The position is responsible for Windows, Unix, and Cloud (IaaS and PaaS currently) environments.
Establishes routing schema, security practices, develops contingency and recovery plans, maintains directory services, manages domain name services; provides intranet, Internet, and extranet gateways.
Conducts cost-benefit analyses and capacity studies; and coordinates actions to ensure the implementation of networks that support mission requirements.
Establishes systems administration procedures for local and remote access to, and administration of, networks. Takes strategic steps to prevent virus infiltration and to detect problems such as duplicate addresses and potential security issues.
Manages OIG special projects that have a significant impact on the delivery of services, e.g., infrastructure, personnel functionality, and work force relocations.
Represents the client services program in collaborating with the systems administrator and others in planning for the installation and implementation of new systems, e.g., upgrade to a new operating system or systems hardware.
Develops a multi-tenant cloud infrastructure utilizing AWS, Microsoft, and FedRamp cloud services
Manage the O365 environment, cloud backup?s and migrate required services to the cloud while maintaining and operating the current on premise server environment.
The position requires maintaining a FAC-COR Level 2 certification. The incumbent will serve as an advisor for the OIG Technical Services (outlined above). Performs other duties as assigned.
Requirements
Conditions of Employment
Qualifications
BASIC REQUIREMENTS:
Individuals must have IT-related experience demonstrating each of the four competencies listed below. Experience must be IT related; the experience may be demonstrated by paid or unpaid experience and/or completion of specific, intensive training (for example, IT certification), as appropriate. The agency has identified the specific level of proficiency required for each competency based on the on the requirements of the position being filled. Your resume must demonstrate that you meet the following competencies: Attention to Detail - Is thorough when performing work and conscientious about attending to detail; Customer Service - Works with clients and customers (that is, any individuals who use or receive the services or products that your work unit produces, including the general public, individuals who work in the agency, other agencies, or organizations outside the Government to assess their needs, provide information or assistance, resolve their problems, or satisfy their expectations; knows about available products and services; is committed to providing quality products and services; Oral Communication - Expresses information (for example, ideas or facts) to individuals or groups effectively, taking into account the audience and nature of the information (for example, technical, sensitive, controversial); makes clear and convincing oral presentations: listens to others, attends to nonverbal cues, and responds appropriately; Problem Solving - Identifies problems; determines accuracy and relevance of information; uses sound judgment to generate and evaluate alternatives, and to make recommendations. MINIMUM QUALIFICATIONS REQUIREMENT FOR GS-14 GRADE LEVEL: In addition to the basic requirements described above, the incumbent must have one year of specialized experience equivalent to the GS-13 level in the Federal government. Specialized Experience is defined as: experience demonstrating an expert knowledge of Server Infrastructure and the adoption and migration of data into the cloud (Azure, AWS); planning and coordination of the installation, configuration, maintenance, and upgrade of hardware, enterprise management software and related enterprise-level changes; Performance capacity, availability, serviceability, and recoverability, as well as user accounts, network rights, and access to systems and equipment; continuity of operations, during the deployment of new workstation technology; Microsoft System Center suite of products (SCCM, VM) and administer a wide range of technology and applications/integration; planning advanced system projects or resolving critical problems in existing systems which require innovative solutions; negotiating effectively with management to gain acceptance and approval for implementation of new developments and advanced techniques; developing standards and guidelines based on Federal IT policy; and performing supervisory duties such as assigning and reviewing work, evaluating performance, recommending awards and promotions, approving leave, taking disciplinary actions and ensuring adherence to EEO principles, etc. Time-in-Grade Requirements: Merit Promotion applicants holding or having held a GS position in the past 52 weeks must meet applicable time-in-grade requirements. Applicants must meet all qualifications and eligibility requirements by the closing date of the announcement. Experience refers to paid and unpaid experience, including volunteer work done through National Service programs (e.g., Peace Corps, AmeriCorps) and other organizations (e.g., professional; philanthropic; religious; spiritual; community, student, social). Volunteer work helps build critical competencies and can provide valuable training and experience that translates directly to paid employment. You will receive credit for all qualifying experience, including volunteer experience.
Education
Additional Information
This position is being concurrently announced under Delegated Examining Announcement Number USDA-OIG-10957559-21-DE. Current or former Federal employees or other eligible applicants may apply to both announcements to expand all possibilities of consideration since different referral criteria apply to each type of announcement. See the above announcement for more information. Career Transition Assistance Plan (CTAP), Reemployment Priority List (RPL), or Interagency Career Transition Assistance Plan (ICTAP): Visit the OPM website for information on how to apply as a CTAP, RPL, or ICTAP eligible. To exercise selection priority for this vacancy, CTAP/RPL/ICTAP candidates must meet the basic eligibility requirements and all selective factors. CTAP/ICTAP candidates must be rated and determined to be well qualified (or above) based on an evaluation of the competencies listed in the How You Will Be Evaluated section. When assessed through a score-based category rating method, CTAP/ICTAP applicants must receive a rating of at least 85 out of a possible 100. This position is eligible for telework and other flexible work arrangements. Employee participation is at the discretion of the supervisor. Veterans who are preference eligible or who have been separated from the armed forces under honorable conditions after three years or more of continuous active service are eligible for consideration under the Veteran's Employment Opportunity Act (VEOA). For more information on applying under special hiring authorities such as the Veteran's Recruitment Act (VRA), 30 percent disabled veterans, certain military spouses, Schedule A Disabled, etc., explore the different Hiring Paths on the USAJOBS website.