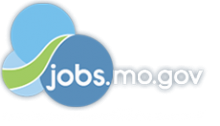 Job Information
Economic Research Service

Supv Agricultural Economist (Branch Chief)

in

Kansas City

,

Missouri
Summary
You will serve as Branch Chief in the Market & Trade Economics Division for the Animal Products and Cost of Production Branch. Responsible for planning, directing, and managing the APCOPB program of agricultural economic research, analysis, and information dissemination.
Responsibilities
Requirements
Conditions of Employment
null
Qualifications
Applicants must meet all qualifications and eligibility requirements by the closing date of the announcement including specialized experience and/or education, as defined below. Basic Requirements:
Degree: economics, that included at least 21 semester hours in economics and 3 semester hours in statistics, accounting, or calculus.
OR
Combination of education and experience: courses equivalent to a major in economics, as shown in A above, plus appropriate experience or additional education. In addition to the basic requirement above, all applicants must meet the following minimum qualifications: Specialized Experience: Specialized experience is experience directly related to the position to be filled. Specialized experience must be described for each grade level advertised. The specialized experience requirements for this position are: Qualifying experience for GS-15 includes one year of specialized experience comparable to GS-14 which is directly related to the work of this position and which has equipped the applicant with the knowledge, skills, and abilities to perform successfully the duties of the position. For this position, specialized experience is experience in primary authorship of a number of important papers, models, theories, and/or techniques that impact the advancement of or are accepted as authoritative in the field of agricultural economics; recognition by the scientific community as an authority in the field; and experience participating in symposia that define the state of the discipline or introduce new areas in the field. Experience refers to paid and unpaid experience, including volunteer work done through National Service programs (e.g., Peace Corps, AmeriCorps) and other organizations (e.g., professional; philanthropic; religious; spiritual; community, student, social). Volunteer work helps build critical competencies and can provide valuable training and experience that translates directly to paid employment. You will receive credit for all qualifying experience, including volunteer experience. *This Position is being filled through OPM's government-wide Direct-Hire Authority for this occupation and is open to all U.S. Citizens. Your application will be evaluated for basic eligibility and to determine if your experience and/or education meet the minimum qualification requirements described in this announcement. All applicants who meet the minimum qualifications and other basic requirements will be referred and are eligible for selection. *
Education
null
Additional Information
null