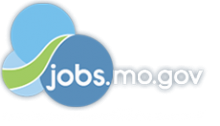 Job Information
NuAxis Innovations

System Administrator

in

Kansas City

,

Missouri
System Administrator
Location:Kansas City, MO
Description
We are going places, hop on board.
Our value is in our employees – smart, passionate, and fun people.
Grow with us! As a small business, every NuAxis Innovations employee impacts the growth, success, and direction of this company. We all share a true passion for technology and enjoy working together to develop solutions, share ideas, and exchange knowledge. At NuAxis Innovations, we celebrate diversity and the unique perspective each team member brings to his/her job, team, and community. We are currently seeking a talented and motivatedSystem Administratorfor a Full-Time position.
Essential Functions:
Perform Windows Server 2012/2016 Administration Duties.

Coordinate new server installations, server upgrades, server decommissions and server maintenance with local technical staff and OEM/Vendors.

Manage the file and print servers and manage user access to the LAN and file shares.

Responsible for Tier 2 and Tier 3 PC and applications issues. Log all workstation and server hardware and software, workstation, laptop and equipment problems and resolutions.

Administer and maintain Storage Area Network (SAN) and Distributed File System (DFS) devices.

Provide customer support for data restoration, respond to user requests for file restorations and file archiving, maintain log sets and provide copies of logs upon request. Monitor and maintain the performance of the backup systems.

Perform all security patches for servers and PCs using SCCM, and other systems as recommended by vendor(s) and security bulletins.

Assist with escalation to Government vendors when necessary.

Administration of Microsoft Office 365 suite, Exchange, Azure Active Directory, and Enterprise Active Directory.

Administrative tasks using Microsoft Deployment Toolkit

Troubleshooting Domain Name System (DNS) and Dynamic Host Configuration Protocol (DHCP)

Mobile Device Administration (Apple & Android)
Education:
High school diploma or equivalent. Bachelor's Degree preferred.

Microsoft Certification preferred
Knowledge Requirements:
Operating Systems: Microsoft Windows Server 2012/2016, Windows 10

Automated Installations: Microsoft System Center Configuration Manager (SCCM) Operating System Deployment (OSD); VMware vSphere templates

Patch Management: SCCM Software Updates Management; Windows Update

System Configuration: SCCM; Group Policy

Automated Monitoring: Microsoft System Center Operations Manager (SCOM); Splunk, IBM Enterprise Manager (IEM) and various other software preferred

Scripting: PowerShell

Drive Encryption:BitLocker

Backup & Recovery: NetBackup, VEEAM, Commvault

Storage Management: Dell Compellent SAN, Dell EqualLogic SAN preferred

Account Management: native Active Directory Utilities, Azure Active Directory

Service Ticketing: Remedy

Network Security:Dot1x

Virtualization: VMware vSphere; Hyper-V

Remote Assistance: Microsoft Remote Assistance; Dameware

Remote Access: RDP, ILO, RILO

Alerting and Change Control: Microsoft System Center Operations Manager (SCOM)

Applications:Adobe Acrobat, Stamps, Office 365
Experience:
One to three years of direct experience as a Server/System Administrator
Additional Parts Depot Duties:
Annually and maintain separate inventories of the Parts Depot and the Warehouse Inventory and post these inventories on SharePoint for use by others.

Responsible for managing the space of the warehouse, to include the coordination with all applicable personnel.

Process incidents and change requests assigned to that support group and pull stock, package, create shipping labels, and coordinate shipment and receipt, either from the Fort Collins Service Desk Facility or the TSD Warehouse.

Test and repair parts received from TSD field support to ensure in working order before adding to the Parts Depot inventory.

Document all work performed in the CEC BMC Remedy tool and ensure all Asset updates for movement of inventory are completed.

Receipt for new inventory shipped to the warehouse and update the CEC BMC Remedy tool and the inventory stored on SharePoint as appropriate.

Responsible for coordinating and processing excess equipment and the cleanliness of the space.

Track shipping supplies available and request for restocking of supplies when needed.
Our Profile: NuAxis is an IT Services firm providing innovative solutions to the U.S. Federal Government using state of the art technologies, architectures, and life cycle management. We are a Certified Microsoft Partner with extensive Microsoft technologies experience. Our services portfolio includes Project Management, Application Development, Infrastructure Management, and Security Management. We offer competitive salaries, an attractive benefits package, and the opportunity to learn from experts. High technology small business with long-standing U.S. Federal Government experience * Visionary executive leadership * Expert professional services team comprised of highly skilled engineers and software developers * Rapid growth over the last several years
NuAxis is an Equal Opportunity/Affirmative Action Employer including Vets and Disabled. Employment contingent upon successful completion of a background investigation.
#NAI #DICE