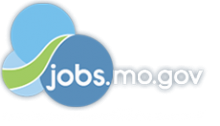 Job Information
Federal Reserve Bank

System Application Analyst - Experienced/Advance

in

Kansas City

,

Missouri
*Job Summary:*
The Federal Reserve Bank of Kansas City is seeking an experienced Systems Application Analyst to partner with a technology team in providing technical support to business applications. The Bank is a mission driven organization directly supporting the safety and soundness of our nation's financial systems. In this role you will support applications used to carry out the Federal Reserve's mission of Bank Supervision through business-based product delivery of technology service products and solutions. The System Application Analyst is organizationally aligned with the business lines and are members of the technology solution delivery teams. As a part of this this team you will provide support for application related user issues or system operational problems and work with development teams to determine a root cause and communicate that status and resolution to appropriate parties. Successful team members have strong experience working with technical/development teams, can clearly communicate technical information to the business line, and are able to cultivate and manage relationships with support groups and vendors. Responsibilities may require you to provide technical support in a 24/7 environment, which can result in working outside of normal business hours.
*Key Activities:*
Key activities include but are not limited to:
• Providing technical support for business solutions, application-related user issues, and/or system hardware problems by performing root causes analysis.
• Communicating resolution status to appropriate parties.
• Proposing solutions to incorporate, improve, redesign, and/or enhance business processes.
• Identifying gaps and may conduct relevant research during the development lifecycle.
• Managing projects according to established standards by communicating with relevant stakeholders on status of implementation, application-related issues, application requirements, enhancements, changes, outages, and/or other production disruptions.
• Develop database queries based on stakeholder specifications, which includes maintaining ongoing guidance for System data consumers (i.e., data dictionary).
• Provides guidance on the development and prioritization of system enhancements by working with relevant stakeholders (i.e., product owners, technical support teams, developers, testers, and/or end-users).
• Tracking, analyzing, testing, and validating infrastructure and software changes, which includes developing user acceptance test scripts.
• Performing installation and configuration of server applications on designated environments.
• Identifies gaps in resiliency and proposes solutions.
• Maintaining and monitoring the operation of automated systems and applications.
• Verifying application compliance with Information security policies.
• Working with application system documentation (i.e., processes, procedures, system flow diagrams) for supported products.
Qualifications:
This position requires a minimum of 3 years relevant expereince and an Associate degree specializing in information technology or a closely related field from an accredited two-year college or technical school, or an equivalent combination of directly related education and/or experience.
ITIL V4 foundation, AWS foundational level, or similar certification preferred.
This position requires access to confidential supervisory information and/or FOMC information, which is limited to "Protected Individuals" as defined in the U.S. federal immigration law. Protected Individuals include, but are not limited to, U.S. citizens, U.S. nationals, and U.S. permanent residents who either are not yet eligible to apply for naturalization or who have applied for naturalization within the requisite timeframe. Candidates who are not U.S. citizens or U.S. permanent residents may be eligible for the information access required for this position and sponsorship for a work visa, and subsequently for permanent residence, if they sign a declaration of intent to become a U.S. citizen and meet other eligibility requirements.
In addition, all candidates must undergo applicable background screening and comply with all applicable information handling rules, and all non-U.S. citizens must sign a declaration of intent to become a U.S. citizen and pursue a path to citizenship.
Follow us on LinkedIn, Twitter, and our YouTube channel - Kansas City Fed.
/We [Federal Reserve Bank of Kansas City] are committed to building a diverse workplace, and are continually striving to achieve this goal. As such, we provide equal employment opportunities regardless of race, color, religion, sex, gender identity and/or expression, national origin, age, disability, sexual orientation, or genetic information./
Organization: *Federal Reserve Bank of Kansas City
Title: System Application Analyst - Experienced/Advance
Location: MO-Kansas City
Requisition ID: 268379
Other Locations: CO-Denver, OK-Oklahoma City, NE-Omaha