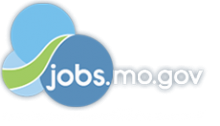 Job Information
Honeywell

Tool Maker (Any Shift)

in

Kansas City

,

Missouri
The future is what you make it.
When you join Honeywell, you become a member of our global team of thinkers, innovators, dreamers, and doers who make the things that make the future. Working at Honeywell isn't just about developing cool things. That's why all of our employees enjoy access to dynamic career opportunities across different fields and industries.
Are you ready to help us make the future?
Honeywell's Federal Manufacturing & Technologies business manages the U. S. Department of Energy's Kansas City National Security Campus in Missouri and New Mexico, manufacturing sophisticated mechanical, electronic, and engineered-material components for our nation's defense system. Honeywell is on the leading edge of supplying engineering and manufacturing expertise for our nation's defense and national security. Visit kcnsc.doe.gov for more information about working for Honeywell at the Kansas City National Security Campus.
This position is located at the Kansas City National Security Campus in Kansas City, MO.
JOB DUTIES:
Must be able to work any shift, including 1st, 2nd, and/or 3rd shift

Plans, develops, coordinates, fabricates, assembles, repairs, alters and builds parts, assemblies, tools, fixtures, gages, molds, and dies used in support of any type orders for any type of customers (production, development, laboratories, special, experimental, engineering projects, etc.)

May assist in production areas, at the direction of engineers or management, in start-up and troubleshooting activities

Uses all equipment, techniques, and tools as required by the assignment

Performs related tasks as necessary in the completion of the associate's primary work assignment in the Tool Maker classification

Uses new technology as applicable to the basic job assignment

May be required to verify that completed work conforms to requirement or specification

May cut new soft jaws and cut new steps in existing soft jaws

Must be able to work from engineering drawings, sketches, or other written or oral instructions as well as tool design drawings

Requires the completion of a formal Tool and Die Apprenticeship or equivalent experience and knowledge

May perform in-process inspection

May check and top off lubricants as necessary

May perform other duties as required

Responsible for complying with applicable provisions of Article 19. Health, Safety, and Environment of the Collective Bargaining Agreement
You Must Have:
High School Diploma or GED

U.S. Citizenship needed to obtain and maintain required US Dept of Energy "Q" level security clearance

Tool and Die certificate with the completion date of August 2020 or earlier OR Five (5) or more years' tool making experience or on the job training OR Completion of formal Tool and Die apprenticeship with certificate
We Value:
Five (5) or more years' experience in a production department assembling or inspecting complex parts and assemblies

Five (5) or more years' experience programming, setup and operating CNC mills and lathes including multi-axis equipment, mill turns, wire EDM, grinders and/or other machining equipment

CAD CAM programming software experience

Experience making products from blue prints, CAD models and/or sketches

SolidWorks or equivalent modeling program experience

Experience programming and setting up coordinate measuring machines

Experience using various measurement tools such as micrometers, bore gauges, calipers, comparators, or other instruments

Experience reading and interpreting drawings (GD&T), schematics, specifications and CAD files and translating into MasterCAM programming (or equivalent software) and setup for CNC machinery

Ability to perform shop math calculations including those requiring algebra and trigonometry

Experience fabricating a variety of prototype parts, fixtures and gages to extremely close tolerances, using all available manufacturing techniques and technologies

Experience troubleshooting, developing and implementing technical solutions

Demonstrated ability to work and excel in team environment; interface with customers, engineers, and other support organizations to deliver the committed results

Computer skills using Microsoft Office Suite software and/or equivalent
Honeywell is an equal opportunity employer. Qualified applicants will be considered without regard to age, race, creed, color, national origin, ancestry, marital status, affectional or sexual orientation, gender identity or expression, disability, nationality, sex, religion, or veteran status.