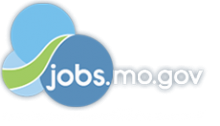 Job Information
AmerisourceBergen Corporation

Warehouse Supervisor, Night Shift

in

KANSAS CITY

,

Missouri
Title: Warehouse Supervisor, Night Shift Location: United States-Missouri-Kansas City Job Number: 0000238F
The primary role of the Warehouse Supervisor is the hiring, termination, direction and performance of associates. The Warehouse Supervisor also oversees functional areas of the warehouse such as receiving, shipping, returns, picking, packing, checking, stocking, order filling, returns and management of the cage/vault as well as overseeing the verification and record keeping of outgoing shipments of controlled substances to customers. The warehouse may have different degrees of radio-frequency (RF) devices to be used for these tasks. The warehouse supervisor is also responsible to ensure that all safety guidelines are followed. This position is categorized as compliance critical and, as such, requires and is assigned specific responsibility for ensuring continual and proper compliance with all division, corporate and regulatory requirements.
PRIMARY DUTIES AND RESPONSIBILITIES:
Directs the workflow, motivates, trains and monitors the performance of warehouse associates. Monitors work processes and makes suggestions for modifications to increase and improve productivity, efficiency and accuracy for improving costs; implements changes as directed or needed. Supports compliance with all appropriate policies, procedures, safety rules and DEA regulations. Coaches employees to support their development in the role.
Depending on the assigned area, responsible for:
Supervises the receipt of merchandise, ensuring that only products intended for the Distribution Center are accepted by the receiving clerks; ensures that daily logs are maintained with accurate information relative to products received. Oversees the department staff in counting, weighing and identifying items being shipped; checks materials against invoices, bills of lading, customer orders and similar documents. Oversees the department staff in filling orders, double-checking and shipping controlled substances with the assistance of cage/vault clerks or order fillers. Maintains all records of the delivery process such as time, date, quantity, source and destination of materials shipped. Oversees the manifests of routes and departures to ensure customers receive their merchandise in a timely manner. May interact with customers in resolving delivery, or order filling issues. Ensures the maintenance of records documenting order-filling process such as quantity, size, strength and NDC numbers. Oversees the quality of the packing, protecting breakable items to ensure merchandise received by customers arrives in a satisfactory manner. Ensures the maintenance of highly detailed records documenting incoming and outgoing controlled substances into the cage/vault area. Performs related duties as assigned.
Qualifications: Requires broad training in fields such as business administration, accountancy, sales, marketing, computer sciences or similar vocations generally obtained through completion of a four-year bachelor's degree program or equivalent combination of experience and education. Normally requires a minimum of two (2) years directly related and progressively responsible experience. MINIMUM SKILLS, KNOWLEDGE AND ABILITY REQUIREMENTS: Ability to communicate effectively as a leader, both orally and in writing. Good decision-making skills. Must possess basic mathematical skills. Good analytical skills. Good leadership/coaching skills. Good interpersonal skills. Working knowledge of warehouse operations Strong organizational skills; attention to detail. Knowledge of computers to operative effectively with Outlook, PowerPoint, Word and Excel. May require proficiency to operate a reach truck. Must be willing to work extended hours, as needed, to meet productivity goals. Must be willing to participate in physical inventory if scheduled. Job: Operations Jobs