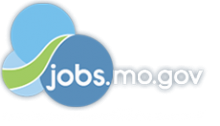 Job Information
Commerce Bank

Wealth Management - Salesforce Systems Administrator

in

Kansas City

,

Missouri
About Working at Commerce
Wouldn't it be great to build your career at a bank that's known for helping people with their financial challenges? That's exactly what you'd be doing when you join the team at Commerce Bank. We're looking for teammates who are ready to do whatever it takes to help our customers with their everyday financial needs. You'd be helping yourself too, because Commerce has a tradition of recognizing and rewarding team members for their talent, skills and contributions.
No wonder we've been an industry leader for over 150 years and have developed a reputation as a great place to work in the financial services world. If you'd like to be a part of a team and culture that is respected by its peers and in your community, we should talk. We're always looking for the best and brightest.
About This JobSince 1906, Commerce Trust Company, a division of Commerce Bank, has been a leading provider of investment management, financial planning, trust and private banking services. Commerce Trust Company provides a full range of wealth and investment planning services to individuals and institutions. We build a comprehensive team around our client's unique personal and financial situation, managing their wealth and helping them achieve their long-term goals. Received the 2019 Highly Commended Private Wealth Manager Over $5 Billion Award by Private Asset Management and 2021 Global Finance's Best Private Banking Award for the Midwest Region. Administers $61.2 billion in total client assets as of December 31, 2020.
As a Salesforce System Administrator III, you'll provide administrative and service-related data, project coordination and analytical support to many teams inside the Commerce Trust Company. Your core focus will be on Salesforce CRM management.
Essential Functions- Design, create and maintain user roles, profiles and hierarchies- Maintain security including sharing rules and security levels- Manage and oversee user licenses and periodically perform internal system audits- Support day-to-day Salesforce platform needs and configurations including daily user support while partnering with developers as needed- Create and maintain documentation of processes, policies, application configuration, and help related materials for internal- Salesforce user base. Work on ad hoc reporting requests as needed.- Utilize and integrate third-party tools/apps to regularly perform database de- duping and cleanup procedures- Ensure data integrity by merging duplicate contacts and accounts, removing unnecessary fields and data, and monitor application storage and archive data as needed- Own, design, build and deliver projects outlined in the division's roadmap- Manage the software testing process- Perform other duties as assigned
Knowledge, Skills, and Abilities - Strong knowledge of Salesforce and solid understanding of relational databases and data integration tools- Strong ability to perform data validation, processing and maintenance tasks- Ability to implement and manage API integrations- Advanced ability to proactively identify and define operation needs; identify and implement short and long-term solutions- Proactive with the ability to improve processes to maximize team efficiency- Ability and willingness to remain current with Salesforce releases, features, and best practices. Proactively provide recommendations for improvements.- Proven ability to effectively troubleshoot and support users through a help desk- Ability to maintain a high level of confidentiality- Motivated and organized self-starter with strong attention to detail and the ability to manage multiple priorities- Inquisitive, agile and strong team player with excellent written, verbal and interpersonal communication skills. Ability to manage expectations and explain technical details.- Ability to remain adaptable and resilient to all situations with an optimistic outlook and cast a positive shadow that is aligned with our culture and Core Values- Strong level of proficiency with Microsoft Word, Excel and Outlook
Education/Experience- Bachelor's degree or equivalent combination of education and experience required- 5+ years Salesforce administration experience required
Preferred - Sales, Service and Marketing, and Salesforce Financial Service Cloud experience preferred
Location: 811 Main St, Kansas City, Missouri 64105
Time Type:
Full time
Commerce Bank has been awarded numerous awards for our company culture. We have been included on distinguished lists such as Forbes' Best Midsized Employers, Forbes' Best Employers for Women, and Korn Ferry's Engaged Performance Award. You'll see the difference for yourself when you join the team.
Why Commerce? (https://www.commercebank.com/careers/about-commerce)
Inclusion and Diversity at Commerce
How to Join Our Team (https://www.commercebank.com/careers/how-to-join-our-team)
Want to be notified of positions that fit your preferences?
Follow these easy steps:
Create a Candidate Account at the top of the page by selecting "Sign In" upper right corner

Sign-up up for Job Alerts

We'll contact you about positions that match your skills and interests

Equal Opportunity Employer
Commerce Bank is proud to be an Equal Employment Opportunity employer and believes that every individual should have the opportunity to work at a job for which he, she or they qualifies. We celebrate diversity and do not discriminate based on race, religion, color, national origin, sex, sexual orientation, age, gender, gender identity, gender expression, veteran status, disability status, or any other applicable characteristics protected by law.