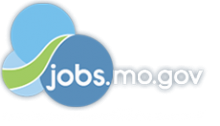 Job Information
Cornerstone Building Brands

Regional Continuous Improvement Manager

in

Kearney

,

Missouri
Regional Continuous Improvement Manager
Kearney, MO, USA ● Sidney, OH 45365, USA ● Stuarts Draft, VA, USA Req #9794
Wednesday, April 7, 2021
Cornerstone Building Brands is the largest manufacturer of exterior building products in North America. Our comprehensive portfolio spans the breadth of the residential and commercial markets, while our expansive footprint enables us to serve customers and communities across North America. Our relentless focus on excellence combined with our ongoing commitment to innovation and R&D has driven us to become the #1 manufacturer of windows, vinyl siding, insulated metal panels, metal roofing and wall systems, and metal accessories. We believe every building we create, and every part of that building, positively contributes to communities where people live, work and play.
The Regional Continuous Improvement (CI) Manager is assigned a group of plants and is responsible for deployment of Lean Manufacturing concepts and principles and Kaizen methodology in multiple plants within a region. As the Regional CI Manager, you are responsible for supporting deployment of Lean Manufacturing and Kaizen methodology in all plants as required. The Regional CI Manager is responsible for teaching and developing skill of the plant CI Managers and other team members in the plants. This is accomplished by supporting Kaizen College™, conducting Kaizen events, and developing training material.
RESPONSIBILITIES:
Assisting the plants within the region to develop Annual Plans using the Kaizen Methodology.

The Annual Plans include training and development of team members and meeting financial targets established by corporate leadership.

Conducting monthly follow-up calls to ensure that all plants within the region are meeting the Annual Plan.

Assist in the scheduling of Fresh Eyes activities that support all plants within the region in meeting cost-reduction targets set in the Annual Plan.

Support pre-launch and post-launch Kaizen activity for new products in any plant requiring assistance within CBB.

Provide plant support when required if a plant is underperforming to target.

Administering the CBB Production System audit confirmations if a plant is at award level.

Ensuring the concepts and principles defined in the corporate CBB Production System are deployed in each of the plants in a standardized practice that complies to the corporate expectation.

QUALIFICATIONS:

Bachelor's degree required

10+ years of manufacturing, engineering, or continuous improvement experience

Able to work effectively with limited supervision

Able to work well in a team environment

Ability to concentrate and pay close attention to detail

Good verbal and written communication skills

Ability to lead change and teach others

In-depth knowledge of concepts and principles defined in Lean Manufacturing

Ability to facilitate Kaizen Events, Kaizen College™, and Fresh Eyes Activities

Cornerstone Building Brands is an equal opportunity employer and does not discriminate against any employee or applicant for employment because of age, race, religion, color, protected veteran status, disability, sex, gender identity, sexual orientation or national origin.
Recruitment Fraud
We have been made aware of multiple scams whereby unauthorized individuals are using Cornerstone Building Brand's name and logo to solicit potential job-seekers for employment. In some cases, job-seekers are being contacted directly, both by phone and e-mail. In other instances, these unauthorized individuals are placing advertisements for fake positions with both legitimate websites and fabricated ones. These individuals are typically promising high-paying jobs with the requirement that the job-seeker send money to pay for things such as visa applications or processing fees. Please be advised that Cornerstone Building Brands will never ask potential job-seekers for any sort of advance payment or bank account information as part of the recruiting or hiring process.
Other details
Job Family Quality

Pay Type Salary
Apply Now
Kearney, MO, USA

Sidney, OH 45365, USA

Stuarts Draft, VA, USA