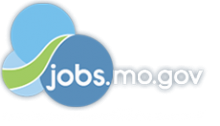 Job Information
Penske

Facility Maintenance Technician

in

Kinloch

,

Missouri
Description:
Position Description:
Facility Maintenance Technician: Work in a warehouse environment with temperatures ranging from 34% to 95%. Preform all maintenance and preventative maintenance on a variety of media to include but not limited to: Mobile equipment, plumbing, electrical 110V – TECH III, 220V TECH II up to 480 (3 phase) – TECH I, dock doors, levelers and related dock equipment, concrete floor repair, painting, carpentry, rack repair and all related facilities maintenance.
Responsibilities:
•Complete daily equipment rounds and make repairs as required.
•Performs repairs on plumbing, electrical and mechanical systems. Contacts vendors as necessary.
•Participate in Safety Committee meetings, ensuring a safe work environment for all employees.
•Perform work order repairs, inspections and adjustments.
•Support operations department by providing suggestions and developing solutions as needed.
•Be a point of contact during off shift hours for facilities issues.
Qualifications:
POSITION REQUIREMENTS:
2-year Associate degree or equivalent from a technical school; or 3 years' experience in an industrial setting or equivalent combination of education and experience. Must read, write and speak English.
Working knowledge of industrial equipment, maintenance and repair, this includes fire systems, chains, bearings, gearboxes, motors, conveyor belts, lifts, and many other areas that require maintenance due to wear.
Working knowledge of industrial electrical maintenance and repair. This includes voltages from 110v – 480v 3 phase, wiring, fuses, relays and the ability to comprehend electrical schematics.
Working knowledge of hydraulic and pneumatic equipment, such as valves, cylinders, switches and hoses.
Working knowledge HVAC heating and refrigeration equipment including freezers, compressors, evaporators, ice machines, water chillers and associated refrigerant, gauges, fittings, valves and the ability to troubleshoot.
General maintenance areas will include concrete floor repairs, metal repairs to include fabrication and welding, painting and sealing. The ability to understand equipment manuals for repairs and parts ordering.
OSHA and safety training certifications preferred.
Self-starter who demonstrates professionalism and can work independently.
Flexible schedule to meet the needs of the business.
Technician I: Thorough understanding of Prints, drawings, O&M manuals, refrigeration systems, Fire systems, 480 volt electrical, welding, plumping, generators, dock and door repair, concrete repair and all skills of a Tech II and III.
Technician II: All the skills of a tech III, including thorough understanding of rack repairs, dock equipment, battery sled operations, 110 – 220v electrical, carpentry, welding fundamentals. Basic understanding of prints, drawings, O&M manuals, refrigeration systems, fire systems and plumping.
Technician III: Through understanding of safety protocol, general practices in painting and cleaning. Basic understanding of racking, dock equipment, battery sled operations, 110v electrical, carpentry and plumping.
Work Locations: 8500 Scudder Avenue Kinloch, MO 63140
Primary Location: United States-Missouri-Kinloch
Zip: 63140
Job: Warehouse
Penske (Oracle) Job Name: Warehouse
Req ID: 2003679