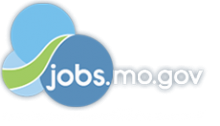 Job Information
VectorCSP

Scheduler (AFGSC BSOS)

in

Knob Noster

,

Missouri
Scheduler (AFGSC BSOS)
Jobs

Login

Knob Noster, MO, USA

Based upon Experience

Salary

Full Time

We offer Medical, Vision, LTD, STD, Life Insurance, Dental, 401K, PTO and Tuition Reimbursement to those who qualify.

Email Me Similar Jobs Email Me This Job
VectorCSP is looking for an experienced Scheduler (AFGSC BSOS) to work in the Knob Noster, MO area.
Job Summary: Coordinate with senior squadron leadership on a daily and weekly basisto build long- and short-range schedules to ensure full coverage of all pilots and aircrew,instructors, evaluators, support personnel, and supervisor positions.
Requirements:
Secret Clearance required
Education and Experience:
Military technical training in the scheduling career field a plus.

Two years' experience working in a squadron group, or wing scheduling program.

Two Years' experience using PEX (Patriot Excalibur) or similar schedulingprogram.

Two Years' experience using Microsoft Office Suite.
Essential Duties:
Coordinate with training officers, Aviation Resource Management offices, UnitDeployment Manager, and Operations Officer (DO) to arrange a schedule tofacilitate operations, qualification, upgrade, test, exercise, and continuationtraining accomplishment to meet required currency and progression standards, inaccordance with DO priorities.

Build long and short-range schedules to ensure full coverage of all aircrew,instructor, evaluator, support personnel, and supervisor positions.

Coordinate with senior squadron, group, and/or wing leadership on a daily andweekly basis to facilitate flying operations.

Keep track when crewmembers will be on leave, temporary duty, have scheduledmedical appointments, or other scheduling commitments, and deconflictcrewmember schedules and work with flight leadership to ensure crews areavailable to meet assigned sortie taskings.

Track daily flight/ground/academic training requirements and accomplishments tofacilitate accurate flight scheduling as directed by the DO and/or shop chiefs.

Update data in Patriot Excalibur (PEX) (or future equivalent systems to PEX) andlocally-developed database systems as required.

To the maximum extent possible, schedule aircrews based on experience tomitigate Operational Risk Management.

Report updates to squadron, group, and wing leadership.

Facilitate last-minute schedule changes to ensure full coverage by working withthe current mission commander/operations supervisor (or equivalent) and flightresponsible for the shift that is not fully manned.

Obtain aircraft and equipment availability data from maintenance and schedulecrewmembers for training, exercises, simulators, and operations, as required.

Publish/post scheduling data for unit long/short-range ground/academic, flying,and simulator training event schedules on PEX, or other computer databasesystems.

Comply with operations group and scheduling chiefs' locally-developed guidancewhen building the schedule.

Determine flight, ground, and simulator schedule requirements for upgrade, initialqualification, requalification, transition, currency, and continuation training basedon syllabus requirements, student progression, weather, and dailyequipment/training range availability.

Perform daily updates of scheduling data to compensate for changing conditionsand training completion rates.

Coordinate with Wing Scheduling, outside agencies, exercise participants, andhigher headquarters (i.e., RED FLAG, GREEN FLAG, Weapons School support)for reporting and to facilitate exercise and special event schedule coordination.
Knowledge, Skills and Abilities
Be able to adapt quickly to changing circumstances in a medium- to high-stressenvironment.

Ability to cross train into other support functions for company/customer needs.

Knowledge of administrative and clerical procedures and systems such as wordprocessing, managing files and records, designing forms, and other officeprocedures and terminology.

Knowledge of principles and processes for providing customer service.

Understanding the implications of new information for both current and futureproblem-solving and decision-making.

Providing information to supervisors, co-workers, and subordinates by telephone,in written form, e-mail, or in person.

Job requires being careful about detail and thorough in completing work tasks.
VectorCSP is a Federal contracting small business based out of North Carolina. We help our nation's military and government leaders realize the Cost, Schedule, and Performance goals of their organizations through our expert integrated logistics, engineering, training, and strategic program management support.
We offer Medical, Vision, LTD, STD, Life Insurance, Dental, 401K, PTO and Tuition Reimbursement to those who qualify.
To apply, please go to https://vectorcsp.applicantpro.com/. For assistance please contact our Human Resources Department by telephone at (252) 338-4255 or by email, teresa.delaney@vectorcsp.com.
Like us on Facebook, https://www.facebook.com/VectorCSP/ & Follow us on LinkedIn, https://www.linkedin.com/company/vectorcsp/
Vector CSP, LLC is an equal opportunity employer and does not discriminate against any employee or applicant for employment because of race, color, religion, national origin, age, disability, or any other reasons prohibited under Federal, State or local laws. EOE AA/M/F/D/V.