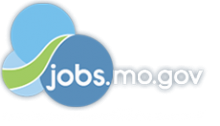 Job Information
VectorCSP

Training & Stan/Eval Support Analyst (AFGSC BSOS)

in

Knob Noster

,

Missouri
Training & Stan/Eval Support Analyst (AFGSC BSOS)
Jobs

Login

Knob Noster, MO, USA

Based upon Experience

Salary

Full Time

We offer Medical, Vision, LTD, STD, Life Insurance, Dental, 401K, PTO and Tuition Reimbursement to those who qualify.

Email Me Similar Jobs Email Me This Job
VectorCSP is looking for an experienced Training & Stan/Eval Support Analyst (AFGSC BSOS) to work in the Knob Noster, MO area.
Job Summary: Plan, administer, monitor, document, and report testing and trainingevents and completion status for squadron personnel and students in accordance withsquadron requirements.
Requirements:
Active Secret Clearance preferred: ability to acquire secret clearance required
Education and Experience:
Military technical training in the scheduling career field a plus.

Two years' experience working in a squadron group, or wing equivalent training and/or stan/eval office

Two Years' experience using PEX (Patriot Excalibur) or similar schedulingprogram.

Two Years' experience using Microsoft Office Suite.
Essential Duties:
Update data in PEX (or future equivalent systems to PEX) and locally-developeddatabase systems as required.

Interface with Aviation Resource Management personnel to update the AviationResource Management Systems (ARMS) (or future equivalent systems toARMS), as required.

Review and update student/permanent party records, folders, and grade booksper the applicable Air Force Instructions (AFI 11-202V1 and AFI 11-2MDS-V1),associated MAJCOM installation supplements, and locally-developed guidance.Number of records will vary depending on unit manning/student throughput.

Administer classes and exams as required and coordinate with scheduling toensure crewmembers are scheduled for Crew Resource Management, InstructorCrew Resource Management, Instrument Refresher Course, and any othergrounding or pre-deployment training requirements. Number of classes/examswill vary depending on unit manning/student throughput.

Perform weekly individual gradebook checks of personnel training and ancillarytraining requirements.

Prepare and periodic training/testing plans for approval and scheduling.

Provide weekly updates to squadron or group leadership containing the flight andreadiness status of personnel to facilitate tracking of duty status and performancereport/decoration accomplishment.

Coordinate with scheduling office enabling them to maximize trainingopportunities in accordance with unit leadership guidance. Scheduling andtraining will be consistent with AFIs.

Provide daily tracking of upgrade and continuation training accomplishment forthe unit operations supervisor (or equivalent); as well as, weekly summaries forthe DO or group supervision.

Assist in the development of new curriculum and syllabi for aircrew and groundtraining.

Generate the following reports/forms as required:a. AF Form 4324, Aircraft Assignment/Aircrew Qualification Worksheet;b. Training Aids;c. Monthly Aircrew Qualification Level Summary (also known as the "Letterof Xs") and provide a copy of in-work and final documents to Wing CurrentOperations and Wing Stan Eval NLT the last day of each month;d. Monthly and quarterly Ready Aircrew Program (RAP) reports and RAPinputs to squadron, group, and/or wing leadership each quarter;e. RAP reporting as required by the current RAP tasking message;

Coordinate with training officer to review and update student/permanent partyrecords, folders, and grade books per the applicable AFIs (AFI 11-202V2 and AFI11-2MDS-V2); as well as, associated MAJCOM/ installation supplements andlocally-developed guidance.

Notify crewmembers, scheduling, and unit leadership of upcoming and overduetesting, evaluations, and training requirements via e-mail, telephone, or inperson.

Conduct monthly reviews for those aircrews entering into the first month ofevaluation eligibility period.

Interpret AFIs and provide guidance to personnel assigned to stan eval shops tohelp track training and readiness status of squadron personnel.

Standardize technical order library throughout mission planning vault computers(as applicable).Standardize/execute mission data cartridge and in-flight map data cartridge(MSCs) checkout procedures (if applicable).
Knowledge, Skills and Abilities
Knowledge of administrative and clerical procedures and systems such as wordprocessing, managing files and records, designing forms, and other officeprocedures and terminology.

Knowledge of principles and processes for providing customer and personalservices.

Understanding the implications of new information for both current and futureproblem-solving and decision-making.

Providing information to supervisors, co-workers, and subordinates by telephone,in written form, e-mail, or in person.

Communicating with people outside the organization, representing theorganization to customers, the public, government, and other external sources.

Job requires being careful about detail and thorough in completing work tasks.
VectorCSP is a Federal contracting small business based out of North Carolina. We help our nation's military and government leaders realize the Cost, Schedule, and Performance goals of their organizations through our expert integrated logistics, engineering, training, and strategic program management support.
We offer Medical, Vision, LTD, STD, Life Insurance, Dental, 401K, PTO and Tuition Reimbursement to those who qualify.
To apply, please go to https://vectorcsp.applicantpro.com/. For assistance please contact our Human Resources Department by telephone at (252) 338-4255 or by email, teresa.delaney@vectorcsp.com.
Like us on Facebook, https://www.facebook.com/VectorCSP/ & Follow us on LinkedIn, https://www.linkedin.com/company/vectorcsp/
Vector CSP, LLC is an equal opportunity employer and does not discriminate against any employee or applicant for employment because of race, color, religion, national origin, age, disability, or any other reasons prohibited under Federal, State or local laws. EOE AA/M/F/D/V.