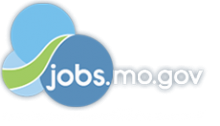 Job Information
Brunswick

Lowe Boats - 2nd Shift Fabricator

in

Lebanon

,

Missouri
It is our people behind life's passions who will make the big difference. If you are interested in becoming part of a company that delivers market leading products, driving your own career and working with brands committed to active lifestyles, then you've found your fit.
Have what it takes? Join us.
About Us:
Lowe (R) Boats has been a leader in the aluminum boat industry for over 40 years. From bass boats, Jon boats, deep-vee boats to pontoon boats, these boats are built for fun, built to fish and built to last. We're looking for people who love what they do. At Lowe Boats, we work hard, and play harder. We're seeking individuals who are energetic, positive and enthusiastic about their day-to-day positions and are willing to commit their time, knowledge and creativity to help us grow Lowe Boats. Because at the end of the day, we're building on tradition, and we're selling fun!
Position Summary:
Responsible for configuring and operating CNC Press Brake equipment to shape materials used to build aluminum boats.
Roles and Responsibilities:
Operate CNC press brake machine to bend parts according to specifications

Set up, operate, and/or tend press brake to bend aluminum material.

Start machines, monitor their operations, and record operational data.

Load, install and correctly set up the tooling required.

Examine completed work pieces for defects.

Participate in equipment preventative maintenance at the operator level.

Responsible for compliance to safety policies and procedures, as well as identifying risks and hazards prior to job completion.

Work with team and other departments to ensure quality products and follow documented work instructions.

Ability to locate and use the HazCom labels and MSDS information

Work overtime as needed to complete daily tasks or projects
Required and Preferred Qualifications:
High School Diploma or equivalent

Metal press forming and basic fabrication background a plus.

Basic knowledge and understanding of fabrication, hydraulic press operations.

Basic ability to read and understand blueprints and other shop drawing aids.

Competent at basic dimensional measuring and able to quickly learn the use of precision measurement tools.

Detailed and organized.

Self starter, team player with a good safety awareness.
Work Environment and Physical requirements:
Regularly required to work at heights on platforms, lifting parts and pieces up to 50 lbs, traveling up and down stairs on a constant basis, sitting, squatting and bending in various awkward positions for certain lengths of time - including working overhead, traveling in and out of work areas, walking and being on your feet for a majority of the work day. Exposed to noise, dust, fumes and odors on a daily basis. Physical exertion is required. Requires standing, bending and twisting for a 10-hour shift. May be required to work in a non-air conditioned area. Vision protection, and steel-toed shoes are required. Hearing protection may be required.
About the Company:
At Lowe, we make great family memories! Lowe was founded in 1971 to build high value aluminum boats and canoes to fit a family's boating needs. Since then, Lowe has created generations of family memories through great times on the water and has developed quite a reputation among experienced boaters for building high quality, yet affordable aluminum boats to suit almost any need. As the years have passed, second and third generations of families have returned to Lowe for more of these great times on the water. Learn more about Lowe Boats at www.loweboats.com
Brunswick Corporation is an Equal Opportunity / Affirmative Action Employer. (M inorities / F emales / D isabled / V eterans).
We are the people behind life's passions.
Brunswick does not accept applications, inquiries or solicitations from unapproved staffing agencies or vendors. For help, please contact our support team at: hrsharedservices@brunswick.com or 866-278-6942 .
Equal Opportunity Employer: Minorities/Women/Protected Veterans/Disabled
EEO is The Law - click here (https://www.eeoc.gov/employees-job-applicants) for more information
Brunswick (https://www.brunswick.com/job-candidate-privacy-notice) and Workday (https://www.workday.com/en-us/service-privacy.html?&_rda=/company/service_privacy.php) Privacy Policies
#Brunswick Corporation
Brunswick Corporation (NYSE:BC) is home to the people behind life's passions. Our company is made up of some of the world's leading lifestyle brands in categories such as marine propulsion, boats, and parts and accessories. While we are family to 14,000 employees around the world, three divisions in 27 countries create a local environment, with our global headquarters in the Chicago suburb of Mettawa, IL.