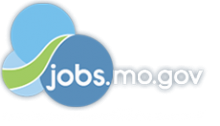 Job Information
Brunswick

Lowe Boats - Production Supervisor

in

Lebanon

,

Missouri
It is our people behind life's passions who will make the big difference. If you are interested in becoming part of a company that delivers market leading products, driving your own career and working with brands committed to active lifestyles, then you've found your fit.
Have what it takes? Join us.
Join the leader in the aluminum boat industry. At Lowe Boats, we pride ourselves with building the highest quality, most durable and innovative fishing boats in the industry. If you have a passion for fishing or boating, and desire a career in a growing organization with a team focus, we encourage you to apply for a position with us. Lowe Boats is looking for individuals to join our team who are proud of our incredible legacy and share in our vision to create life-long memories on the water!
Position Summary:
We currently have an opportunity for a highly motivated, self-directed Production Supervisor to lead our team members and assist our company in achieving operational excellence. Supervise production employees in manufacturing setting. Plans and assigns work meeting safety, quality and delivery goals. Recommend and execute improvements in production methods, equipment, operating procedures and working conditions through listening, engaging employees and problem solving. Act as the company conduit for employee communications to keep employees abreast of news and information.
Primary responsibilities for this position will include:
Schedule and coordinate departmental activities to meet schedule attainment, inventory requirements and deliver quality manufactured products.

Leverage data analytics to make strategic and tactical business decisions

Ensure a positive approach to employee relations for all employees. Maintain effective lines of communication with employees, leads and peers. Resolve employee issues through established channels.

Administer all policies and procedures as established fairly and consistently.

Lead by example, coach and mentor all assigned employees.

Monitor cost reductions, such as waste, scrap, damage and rework. Evaluate and monitor production flow to anticipate bottlenecks and disconnects that will affect output.

Maintain time and attendance records.

Identify issues, gather input from peers and employees and problem solve with recommendations and solutions

Communicate to team leads and employees information about departmental, plant and company events, changes, activities, policies, news and updates

Support and follow through Employee Opinion Survey action items

Lead the activities of hiring, performance reviews, corrective actions and scheduling of employees in area.

Supervise the successful transition of new products new technology, and new employees into the production area.

Balances quality, productivity, safety, and morale to achieve positive results in production area. Works to continuously improve in all areas.

Evaluate and act upon departmental performance measures, including visual controls and provides regular reports to manager.

Determine and procure tools and equipment as needed.

Support safety initiatives; policies and procedures to ensure plant operations are safe and consistent with company and governmental standards and help reduce accidents and injuries.
Successful candidates will have
Bachelor's degree in manufacturing or business, preferred

5 plus years of supervisory experience in manufacturing operations, preferred

Apt in the skill of negotiating win-win solutions

Manufacturing experience in a Lean environment.

Exposure to assembly processes.

Experience with implementing and managing Lean Manufacturing principles and safety requirements.

Exposure to Six Sigma Principles and Green Belt certification a plus BehavioralRequirements/DistinguishingCharacteristics:

Team work andcollaboration-oriented.* Professional poise and presence.

Determination and bias for action

Results-oriented

Personalaccountability/ownershipmentality

Change-oriented

Act as role model by displaying good judgment and integrity

Respects others: has to have strong interpersonal skills and ability to work with many different types of people, ability to command respect from peers and subordinates versus demanding it.
Lowe(R) Boats has been a leader in the aluminum boat industry for over 45 years. From bass boats, Jon boats, deep vee boats to pontoon boats, these boats are built for fun, built to fish and built to last. We're looking for people who love what they do. At Lowe Boats, we work hard, and play harder. We're seeking individuals who are energetic, positive and enthusiastic about their day-to-day positions and are willing to commit their time, knowledge and creativity to help us grow Lowe Boats. Because at the end of the day, we're building on tradition, and we're selling fun!
Brunswick Corporation is an Equal Opportunity / Affirmative Action Employer ( M inorities / F emales / D isabled / V eterans) All qualified applicants will receive consideration for employment without regard to race, color, religion, sex, national origin, disability, and protected veteran status.
Brunswick was honored as a 2016 Military Friendly Employer by Victory Media and GI Jobs! Veterans and Reservists strongly encouraged to apply!
Follow us via Social Media!
Brunswick Corporation at http://www.brunswick.com/
Brunswick Careers at http://www.brunswick.com/careers
You Tube at http://www.youtube.com/brunswickcareers
Twitter at http://www.twitter.com/brunswickcareer
Pinterest at http://www.pinterest.com/brunswickcareer
Follow us and stay up-to-date on exciting career opportunities & news!
We are the people behind life's passions.
Brunswick does not accept applications, inquiries or solicitations from unapproved staffing agencies or vendors. For help, please contact our support team at: hrsharedservices@brunswick.com or 866-278-6942 .
Equal Opportunity Employer: Minorities/Women/Protected Veterans/Disabled
EEO is The Law - click here at https://www.eeoc.gov/employees-job-applicants for more information
Brunswick at https://www.brunswick.com/job-candidate-privacy-notice and Workday Privacy Policies
#Brunswick Corporation
Brunswick Corporation (NYSE:BC) is home to the people behind life's passions. Our company is made up of some of the world's leading lifestyle brands in categories such as marine propulsion, boats, and parts and accessories. While we are family to 13,000 employees around the world, three divisions in 29 countries create a local environment, with our global headquarters in the Chicago suburb of Mettawa, IL.