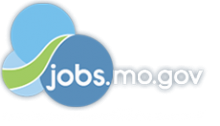 Job Information
Brunswick

Lowe Boats - Welder I

in

Lebanon

,

Missouri
It is our people behind life's passions who will make the big difference. If you are interested in becoming part of a company that delivers market leading products, driving your own career and working with brands committed to active lifestyles, then you've found your fit.
Have what it takes? Join us.
Now offering
$750 RETENTION BONUS*
$250 paid at 90 days
$500 paid at 9 months
About Us:
Lowe(R) Boats has been a leader in the aluminum boat industry for over 40 years. From bass boats, Jon boats, deep-vee boats to pontoon boats, these boats are built for fun, built to fish and built to last. We're looking for people who love what they do. At Lowe Boats, we work hard, and play harder. We're seeking individuals who are energetic, positive and enthusiastic about their day-to-day positions and are willing to commit their time, knowledge and creativity to help us grow Lowe Boats. Because at the end of the day, we're building on tradition, and we're selling fun!
Position Summary:
Welder I. Lays out, fits, and welds fabricated, cast, and forged components to assemble aluminum boats and subassemblies
Roles and Responsibilities:
• Selects equipment and plans layout, assembly, and welding. Lays out, positions, aligns, and fits components together.
• Bolts, clamps, and tack-welds parts to secure in position for welding. Sets up equipment and welds parts, using gas-shielded arc, or gas welding equipment.
• Other duties may be assigned.
• Responsible for following the quality systems procedures.
About the Company:
At Lowe, we make great family memories! Lowe was founded in 1971 to build high value aluminum boats and canoes to fit a family's boating needs. Since then, Lowe has created generations of family memories through great times on the water and has developed quite a reputation among experienced boaters for building high quality, yet affordable aluminum boats to suit almost any need. As the years have passed, second and third generations of families have returned to Lowe for more of these great time on the water. Learn more about Lowe Boats at www.loweboats.com
Qualifications :
High school diploma or GED preferred.

Previous weld experience and/or weld training preferred.
Brunswick Corporation and all subsidiaries are deeply dedicated to diversity in the workplace.
Equal Opportunity / Affirmative Action Employer (Minorities / Females / Disabled / Veterans).
All qualified applicants will receive consideration for employment without regard to race, color, religion, sex, national origin, disability, and protected veteran status.
Brunswick loves Veterans! All Veterans and Reservists are encouraged to apply.
*Effective for full-time employees hired on or after 5/1. Cannot be a current or former Lowe Boats/Brunswick Employee, Cannon be a vendor, contractor, temporary agency employee or temporary hire (intern/co-op student) Subject to change at any time.
We recognize that people come with a wealth of experience and talent beyond just the technical requirements of a job. If your experience is close to what you see listed here, please still consider applying. Diversity of experience and skills combined with passion is a key to innovation and inspiration. Therefore, we encourage people from all backgrounds to apply to our positions. Please let us know if you require accommodations during the interview process.
Equal Opportunity Employer: Minorities/Women/Protected Veterans/Disabled
EEO is The Law - click here (https://www.eeoc.gov/employees-job-applicants) for more information
Brunswick (https://www.brunswick.com/job-candidate-privacy-notice) and Workday (https://www.workday.com/en-us/service-privacy.html?&_rda=/company/service_privacy.php) Privacy Policies
For help, please contact our support team at: hrsharedservices@brunswick.com or 866-278-6942.
#Brunswick Corporation
Brunswick Corporation (NYSE:BC) is home to the people behind life's passions. Our company is made up of some of the world's leading lifestyle brands in categories such as marine propulsion, boats, and parts and accessories. While we are family to 14,000 employees around the world, three divisions in 27 countries create a local environment, with our global headquarters in the Chicago suburb of Mettawa, IL.