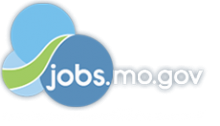 Job Information
AVER, LLC

IT Asset Management Analyst

in

Lee's Summit

,

Missouri
Specific Duties and Responsibilities
Assist in fulfilling and provisioning IT hardware, software, and associated services to end users.

Support the federal Property Custodians in maintaining the property book, to include IT equipment, federal government employee credentials, audio-visual equipment, copiers, and office communications assets.

Use Sunflower Asset Management System (SAMS) to manage property.

Receive, inventory, transfer and excess equipment under the direction of the Property Custodian.

Provide services directly supporting annual, periodic or cyclic inventories.

Assist with purchasing, stocking and the delivery of IT equipment to Federal and Contractor staff.

Coordinate the monitoring, purchasing, and transferring of stock of inventory on-hand.

Provide general administration support functions necessary to maintain oversight and reporting of Government-owned assets.

Perform, monitor and coordinate physical supply-chain management activities related to the movement and storage of IT hardware, including but not limited to: printers, laptops, desktops, servers, routers, switches, video teleconference technology, wireless devices, and computer peripherals.

Other duties as assigned in support of assisting in fulfilling and provisioning IT hardware, software, and associated services to end users.
Minimum Qualifications
Familiarity with Inventory Management Systems, but not limited to, Sunflower Asset Management System (SAMS).

Associate?s degree or at least 5 years? experience.

Position will be supporting a Federal agency which requires U.S. citizenship.
Location
About Us
AVER is a verified Service Disabled Veteran Owned Small Business (SDVOSB) Technology and Management Consulting firm specializing in supporting Federal, State, and local government customers. We provide all of our clients the best customer experience by employing people that have a passion for consulting and who deliver real business value every day. we pride ourselves on anticipating our client's needs and delivering solutions with diligent execution. Our multi-disciplined staff are capable of doing more than just the primary duties, allowing our client's to spend less and avoiding inefficient single-track teams.