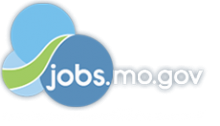 Brillient

Production Supervisor

in

Lee's Summit

,

Missouri
Job Descriptions:
General DescriptionThe Production Supervisor oversees clerical, administrative, and logistical support tasks and establishes work procedures and standards to improve efficiency and effectiveness of assigned operations. Responsible for ensuring compliance with established customer standards and may have labor budget responsibilities. An Associate's degree and 3-5 years of experience in the field is required. Familiar with a variety of field concepts, practices, and procedures, and completes investigations, reports and evaluations. Utilizes experience and judgment to plan and accomplish goals. Directly supervises non-exempt personnel, provides direction, coaching and disciplinary actions when required. Typically reports to a manager.
Primary ResponsibilitiesThe Production Supervisor has oversight of the daily operation of support services for an organization and oversees non-exempt personnel as they perform services related to document conversion, document destruction, records management, storage, and mailroom functions. This position utilizes good customer service skills with direct customer interface and is able to manage multiple projects, improvements and operational tasks.
Essential Job FunctionsActs as the working-level department supervisor making day-to-day decisions for records management activities, and perform services as they relate to document conversion, document destruction, records management, storage and mailroom functions. These services include but are not limited to:* Understand and follow Standard Operating Procedures, applies common sense understanding to carry out written, oral or diagram instructions.* Regularly uses a computer.* Ensures compliance of relevant SOPs, and provides input on SOP updates as necessary.* Ensures compliance with EEO policies and regulations including: objectively assessing qualifications, determination of assignments, employee/candidate selection, training, promotions, discipline and awards to employees.* Manage tasks and may supervise employees to ensure completeness and accuracy of work* Works with manager to define objectives, priorities, work schedules and deadlines; adjusts and assigns staffing and workloads to meet business needs.* Ensures completion of administrative reporting, e.g., timesheets, daily statistics, logs, task narratives, and generates reports when needed.* Position requires ability to lift objects weighing up to 40 pounds, repetitively.* Position requires ability to push/pull objects using assistive equipment on a repetitive basis.* Must be able to bend, stoop, climb ladders, withstand heights, and assist with unloading and receiving inventory.* Must have mental ability to concentrate on fine detail such as daily report reconciliation* Must have ability to communicate effectively verbally and in writing.* Abides by all company safety regulations.* Other duties as assigned.
Required Experience:
ExperienceRequired: Three to Five years of relevant work experience Preferred: N/A
EducationRequired: Associate's Degree or Better
Preferred: Bachelor's Degree
CertificationsRequired: N/A
Preferred: Lean Six Sigma Yellow Belt (or higher) Certification
SkillsRequired:
Written Communications Skills

Interpersonal Communication

Oral Communication Skills

Keyboard Skills

Organization and Planning Skills

Reading Skills

Time Management Skills
Preferred: Microsoft® Word and Excel
TravelMinimal
Work EnvironmentUnderground location, dusty environment
Physical Requirements (with frequency of use)Lift 40 lbs. - FrequentlyWalk - RegularlyTalk - RegularlyHear - RegularlyStand - FrequentlySit - RegularlyBend/Squat - FrequentlyKneel - RarelyUse of close and color vision - RegularlyClimb ladders - Frequently Mental concentration - Regularly
Other Requirements This is a public trust position which requires* Be able to pass pre-employment drug screen, as needed* Be able to pass a post offer employment physical abilities test* Be able to pass government background security clearance check (includes a credit check)* Must be able to retain a Government public trust security level clearance.* Be a U.S. Citizen* Be 18 years of age or older* Regular and punctual attendance is required
Established in 2003, Brillient Corporation (Brillient) is a Technology and Business Solutions firm that specializes in providing mission-critical, consulting and technical services, and program/project staffing. Over 70% of Brillient's business today is focused on financial services support to federal agencies. We base our fundamental service philosophy on understanding what matters to our clients, how it contributes to their mission success, and how we can deliver the maximum Return on Investment (ROI). On-time delivery, cost/schedule compliance, flexibility and responsiveness, quality of workmanship and client satisfaction are our imperatives - not goals.
Headquartered in Reston, VA, Brillient has over 300 employees deployed at client sites in eight (9) states across all four (4) Continental United States (CONUS) time zones (Virginia mid-Atlantic area, Missouri, California, Maryland, Texas, Pennsylvania, Alabama, Arkansas, and Washington, DC). Our capabilities include Financial and Administrative Support, Program/Project and Performance Management, Big Data Management (e.g., business intelligence and analytical support), Business Process Reengineering (BPR), Cloud Computing, Mobile Apps, Web and Applications Development, and Mission Support Services.
We have partnered with more than 16 Federal agencies over the past decade. Our clients list includes DHS (Transportation Security Administration (TSA), U.S. Citizenship and Immigration Services (USCIS) and United States Coast Guard (USCG)), SBA, Department of the Treasury (TREAS), Department of Justice (DOJ), Department of Interior (DOI), Department of Commerce (DOC), Department of Education (DoED), and Department of Energy (DOE). Teaming with Brillient means having a partner with an outstanding track record of quality deliverables, motivated high caliber personnel, and responsive customer service.
EOE Minorities/Females/Protected Veterans/Disabled
Keyword: Production Supervisor
From: Brillient