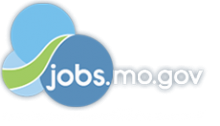 Job Information
XLA

Quality Manager

in

Lees Summit

,

Missouri
XAL is looking for a Quality Manager who shall be onsite at the requested office location at USCIS National Records Center (NRC) and be responsible for all Quality activities within task areas. The Quality Manager will lead a team of quality auditors and tutors to perform all audit and training functions.
Communicate with Government client; inform of significant issues, respond and take corrective action to identified issues.

Institute quality control measures to ensure that tasks are completed in an efficient and effective manner.

Provide continuous quality-control file audits of all files

Develop quality control status reports to ensure all Acceptable Quality Level's (AQL's) are being met.

Be proactive in identifying and recommending new approaches to improve quality, cost and process inefficiencies.

Verify that all pages of every file are prepared, scanned, and all documents are indexed correctly.

Verify that Metadata is complete and correct for every file.

Correct defective products prior to creating batches of A-files available for the Quality Assurance (QA) process.

Notify the COR of any error trends.

Do not reassemble files after QC is complete. Keep the original left side of the file and right side of the file separate and place back into the file folder.

QC will verify and prepare routine requests for ingestion into EDMS in three business days from the receipt of the file in the unit.

QC will verify all scanning processes for Priority (expedited) requests and prepare them for ingestion into EDMS within two business days from the receipt of the file.

Stage files for the QA process.

Respond to NRC meeting requests within allotted time period.

Develop complex statistical analysis, cost estimates, and analytical reports.

Coordinate project activities with Contractor and Government representatives, conduct fact finding for special projects

Respond to Government inquiries, and present oral briefings to management officials.

Prepare SOPs and revisions.
Position Requirements:
U.S. Citizenship/Valid U.S, Driver's License

Active Secret Clearance preferred

Minimum Education: B.S. Degree in one of the following disciplines is required: program management, business or public administration, production/operations/manufacturing/quality management, technical management, information systems, engineering, or finance/accounting.

Must be able to pass a background check which includes credit, criminal and DMV.
Minimum Experience:
At a minimum, must have three (3) years of experience in managing quality control operations.

The QM must have demonstrated experience in preparing and monitoring internal procedures for adherence to Government regulations and policies, and coordinating operational and administrative actions

Demonstrated past experience in: Managing complex, high dollar programs, projects, and/or contracts. Meeting deadlines and coordinating the planning and implementation of project activities and resources using demonstrated flexibility, adaptability, and problem-solving abilities. Preparing complex statistical and analytical reports.

Project Management Professional (PMP) certification is desired
EEOC: XLA is an equal opportunity employer. All applicants will be considered for employment without attention to race, color, religion, sex, sexual orientation, gender identity, national origin, veteran or disability status.
Requisition #: 2020-3311
Clearance Required: Yes
Clearance Type: Secret eligible
External Company Name: XLA Associates
External Company URL: http://www.xla.com/