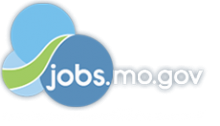 Job Information
Army National Guard Units

TOOLS AND PARTS ATTENDANT (TITLE 32)

in

Marshall

,

Missouri
Summary
THIS IS A NATIONAL GUARD TITLE 32 EXCEPTED SERVICE POSITION. This National Guard position is for a WG-6904-06 TOOLS AND PARTS ATTENDANT (TITLE 32), Position Description Number D1228000 in SPMD 5127 and is part of the MO Field Maintenance Shop 7. APPOINTMENT FACTORS: This is a Permanent Excepted Service position. This is a bargaining unit position.
Responsibilities
Identifies user's tools, parts and equipment requirements and requisitions stock as needed.
Watches and reports items that are in short supply because of breakage or because they are frequently out for repair.
Recommends possible substitute or interchangeable items.
Sets up, shifts and maintains storage locations.
Determines methods of storage, identification, and stock location.
Compiles records concerned with quantity, cost, and type of material received, stored, and issued.
Prepares periodic inventory and determines the basis for over, short, or misplaced items by checking such references as out-for-repair, issue, and turn-in records.
Determines stock replenishment levels for centrally controlled supplies within funding limitations.
Reviews requisitions for completeness and compliance with regulations, and revises quantities ordered based on number on hand.
Codes and classifies requisitions, shipping orders, and other documents, and extracts requests to other sources of supply or refers them to an inventory control point when stock is unavailable or cannot be shipped.
Requirements
Conditions of Employment
Qualifications
MILITARY REQUIREMENTS: Compatible military grade and assignment required prior to the effective date of placement. This is an Excepted Service position that requires membership in a compatible military assignment in the employing state's National Guard. Applicants who are not currently a member of the National Guard must be eligible for immediate membership. If you are not sure you are eligible for military membership, please contact a National Guard recruiter at 1-800-GO-GUARD (1-800-464-8273) prior to applying for this position. Selected candidate will be required to be in a compatible military assignment prior to effective date of placement. Selected candidate must be MOS qualified within 12 months from date of appointment. Enlisted - Branch 12, 13, 14, 19, 25, 88, 91, 92 or 94 Supervisor must verify that selected individual occupies a compatible military position. Technicians will not be militarily senior to their full-time supervisor (grade inversion). GENERAL EXPERIENCE: Must possess experience, education or training which demonstrates your knowledge of trade and shop name of items; ability to apply identification skills (matching specific item name, models, and stock or part numbers with similar specific information at stock locations); ability to use simple hand tools (pliers, screwdrivers, etc.) and to follow oral and written instructions. WG-06 SPECIALIZED EXPERIENCE: Must possess 9 months of specialized experience in verifying stock by opening, counting and visually checking the contents of the containers; setting up and shifting storage location in consideration of space available; identifying correct items for intended use or recommending possible substitutes; completing stock records by showing the names, quantities and locations of stock; performing maintenance such as replacing wooden handles on handsaws, changing blades on power saws, and greasing or oiling power and hand tools; performing visual or operating checks, making measurements with such devices as calipers, and receiving reports from users on the nature and extent of damage to tools and equipment; and determining errors such as improper items issue and turn-in credit or incomplete records.
Education
Additional Information
If you are a male applicant who was born after 12/31/1959 and are required to register under the Military Selective Service Act, the Defense Authorization Act of 1986 requires that you be registered or you are not eligible for appointment in this agency (https://www.sss.gov/RegVer/wfRegistration.aspx). If you are unable to apply online or need to fax a document you do not have in electronic form, view the following link for information regarding an Alternate Application.