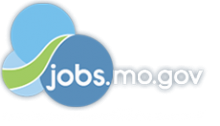 Job Information
The Boeing Company

Associate Level Software Engineer Communications as a Service (CaaS)

in

Maryland Heights

,

Missouri
Tapestry Solutions, A Boeing Company, comes with over 30 years of industry experience designing, implementing, training and supporting logistics information systems.
We have over 800 employees worldwide supporting our customers with high-quality, innovative, and cost-effective information technology and business intelligence solutions. Tapestry Solutions supports 85 defense, commercial and government customers from over 50 US locations and nine countries, including multiple forward operating bases overseas.
Title: Associate Level Software Engineer
Req: 00000230055
Location: Maryland Heights, MO
Position Summary:
The Communications as a Service (CaaS) program is a key enabler of the USN Naval Integrated Fires concept and part of the USN's Project Overmatch (analogous to USAF Joint All Domain Command and Control (JADC2) effort. The product is destined for ships, aircraft and submarines, both manned/unmanned.
CaaS is fundamentally a software defined networking (SDN) router. It prioritizes network routing based on hierarchical priorities, (i.e. Fire Control, Command & Control, Admin & Logistics). Capability was developed under an Office of Naval Research (ONR) Future Naval Capability (FNC) Science & Technology S&T contract and is ready to be made operational. Initial phase will convert Python to C++ code and transition capability to operational hardware. This is a ground floor opportunity to participate in a new program with opportunities for significant growth.
Develops, documents and maintains architectures, requirements, algorithms, interfaces and designs for Mission Planning products in support of Tapestry's Communications as a Service team. Develops and maintains code and integrates software components into a fully functional software system. Supports software project management. May develop, select, tailor and deploy software processes, tools and metrics. Performs software research and trade studies. Can assist with test procedures to ensure software system requirements are met. Gathers information to support software project management. Documents deployed processes and tools and collect metrics. Supports software research and development projects. Troubleshoots basic software issues. Works under close supervision. Follows company software standards and processes.
Essential Functions:
With general supervision, develops, documents, maintains and unit tests code by utilizing software development environments and programming languages (C++, C#).

Develops, documents and maintains software design by applying established methods and practices.

Performs troubleshooting of defects. Collaborates with others to propose solutions to problems.

Gathers and organize data for use in plans, schedules and estimates.

Assist in the specification and maintenance of software requirements.

Integrates and compile software components into builds. May test limited component level software in the target environment.

Documents deployed processes and tools and collect metrics.

Performs troubleshooting of operational and integration issues. May gather and document data on subject matter.

Performs other duties as assigned.
Security Clearance:
This position requires the ability to obtain a US Security Clearance for which the US Government requires US Citizenship. An interim and/or final U.S. Secret Clearance Post-Start is required
Basic Qualifications (Required Skills/Experience):
1+ years of professional experience with C, C++, C#, Python, Java, or Ada

Bachelor, Master or Doctorate of Science degree from an accredited course of study, in Computer Engineering, Software Engineering, Computer Science, Mathematics, or other technical degree

Experience with Agile/Scrum

1+ Years of experience with Software Testing or Software Verification

1+ Years of experience in either classroom or work-related using Microsoft SQL or Access databases
Preferred Qualifications (Desired Skills/Experience):
Experience working with Linux operating systems including Red Hat or Solaris

1+ years of experience in full software development life-cycle

Experience with AWS, C2S, or other cloud environments

1+ years of experience with networking communications standards, IP Networking, and protocols (e.g. Transport Control Protocol/Internet Protocol (TCP/IP), File Transfer Protocol (FTP), Secure Transport Protocol (SCP), Extensible Mark-up Language (XML)
Education/experience:
Education/experience typically acquired through advanced technical education from an accredited course of study in engineering, computer science, mathematics, physics or chemistry (e.g. Bachelor) and typically 2 or more years' related work experience or an equivalent combination of technical education and experience (e.g. Master). In the USA, ABET accreditation is the preferred, although not required, accreditation standard.
Relocation:
This position is located in a location that does not offer relocation. Candidates must live in the immediate area or relocate at their own expense.
Drug Free Workplace:
Boeing is a Drug Free Workplace where post offer applicants and employees are subject to testing for marijuana, cocaine, opioids, amphetamines, PCP, and alcohol when criteria is met as outlined in our policies.
All information provided will be checked and may be verified.
Boeing is an Equal Opportunity Employer. Employment decisions are made without regard to race, color, religion, national origin, gender, sexual orientation, gender identity, age, physical or mental disability, genetic factors, military/veteran status or other characteristics protected by law.