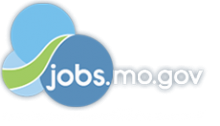 Job Information
Rose International INC

Sr. Software Engineer (RPG)

in

Maryland Heights

,

United States
Client Position Title: Sr. Software Engineer (RPG)
Position Number: 323835
Location: Maryland Heights, MO 63043
Required Skill Set:
Agile, AS400, DevOps, Microservices, RPG, SQL
Position Description:
C2C is not available
Only U.S. Citizens and those authorized to work in the U.S. can be considered as W2 candidates.
Position: Senior Software Engineer (RPG) (771778)
Duration: 3-Feb-2020 - 29-May-2020 contract-to-hire role
Shift: Monday-Friday 8:00am-5:00pm
Education Level: Bachelor's Degree (Required)
Location: Maryland Heights MO 63043 (2 Days remote work per week could be allowed)
Job Description Summary:
Looking for Senior Software Engineer with experience in RPG programming.
This position services as an expert technical and industry resource to management, clients and development staff in new uses of information technology and in all phases of major system and subsystem development. Provides consultation on internal and industry IT technical and business process capabilities including leadership in the identification and recommendation of new IT opportunities. Formulates, contributes to, and directs task identification, work effort estimates, and work schedules for research, prototype, and proof-of-concept IT activities. Directs and participates in software/hardware releases and installation tasks.
Job Description:
· Analyzes problems and program in two or more programming language/platforms.
· Understands and develops functional and non-functional requirements for a system.
· Works with multiple programming frameworks.
· Develops, tests and maintains code using software development methodology and appropriate technologies for the system being used.
· Integrates systems to databases and other applications using middleware such as SnapLogic and consume or produce SOAP or REST based services, etc.
Agile, DevOPS and Cloud:
· Possesses proficiency in automated testing strategies, including TDD.
· Understands advanced concepts of Containers, Micro-Services, Continuous Integration.
· Understands Cloud computing concepts and how to build Cloud deployable application.
· Performs load and performance testing on the application and do regular performance tuning.
Skills Required:
· 5+ years as RPG Developer experience
· AS400
· SQL
· Snaplogic (Desired)
· UiPath (Desired)
· This will be a contract-to-hire role
· 2 Days remote work per week could be allowed
Send me a reminder to complete this application
Rose International is an Equal Opportunity Employer. All qualified applicants will receive consideration for employment without regard to race, color, religion, age, sex, sexual orientation, gender (expression or identity), national origin, arrest and conviction records, disability, veteran status or any other characteristic protected by law. Positions located in San Francisco and Los Angeles, California will be administered in accordance with their respective Fair Chance Ordinances.
Rose International has an official agreement (ID #132522), effective June 30, 2008, with the U.S. Department of Homeland Security, U.S. Citizenship and Immigration Services, Employment Verification Program (E-Verify).
(Posting required by OCGA 13/10-91.)