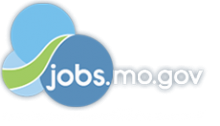 Job Information
Smithfield

Apprentice Maintenance Technician- January 2021

in

Milan

,

Missouri
Job Locations
US-MO-Milan
Your Opportunity
Smithfield Foods is a $15 billion global food company and the world's largest pork processor and hog producer. We believe our employees are fundamental to our success. Fostering collaborative relationships, placing a priority on internal training programs and empowering employees to take charge of their development are just a few ways we will strive to create a rewarding career for you. If this sounds like an exciting opportunity, we encourage you to apply!
The Maintenance Apprenticeship Program offers both on-the-job training and a formal education based in a classroom setting. During your education, you will focus on many specialties which will include:
Power Transmission

Electrical

Welding

CAD (computer-aided design)

Hydraulics

Pneumatics

Robotics
During the apprenticeship, you are a full-time, paid employee who will complete a development program with the support of our coaching technicians and supervisors. Upon successful completion of the Apprenticeship Program you will receive:
Journeyman's Certificate (from the US Department of Labor)

Associate in Applied Science (AAS) degree, Industrial Technology

No college debt – Smithfield Foods pays for your education

Course credits that are transferable towards a bachelor's degree and in many cases entering as a Junior
Core Responsibilities
The above statements are intended to describe the general nature of work being performed. They are not intended to be an exhaustive list of all required responsibilities, duties, and skills. May perform other duties as assigned.
Learns the operation, repair and maintenance of plant equipment under the immediate supervisor of a Maintenance Supervisor.

Assists in scheduling maintenance and works closely with Production to schedule and accomplish equipment and facility repairs.

Performs predictive & preventative maintenance and machine repair under the supervision of Coaching Technician or Supervisor.

Understand and adhere to Lock-Out Tag-Out Procedures (LOTO), PPE, Confined Space Procedures and all other Plant Safety / Good Manufacturing Practices (GMP) requirements for maintaining machine up time.

Assists in the day-to-day support to all operating teams having issues with troubleshooting, problem analysis, equipment failures, etc.
Qualifications
The requirements listed below are representative of the knowledge, skills, and/or ability required. Reasonable accommodations may be made to enable individuals to perform the essential functions.
Must be 18 years of age or older.

High school diploma or general education degree (GED), required.

Willingness to develop skill set and product knowledge through classroom, hands-on, and virtual training.

Capable of troubleshooting, repairing and overhauling of plant equipment.

Strong written and verbal communication skills.

Good planning and priority setting skills.

Able to lead problem solving and troubleshooting efforts associated with high-level process issues.

Desire and attitude to excel.

Strong decision-making and problem-solving skills.

Ability to work well with others in fast paced, dynamic environment.

Ability to be respectful, approachable and team oriented while building strong working relationships and a positive work environment.
Work Environment & Physical Demands
The work environment and physical demands described are representative of those an employee encounters or should possess while performing the essential functions of this job. Reasonable accommodations may be made to enable individuals with disabilities to perform the essential functions.
The plant environment will include wet or humid conditions (non-weather related), extreme cold and heat (non-weather related), working near moving mechanical parts, exposure to fumes or airborne particles, and chemicals.

Noise level in the work environment is usually moderate but can be loud when in the production area.

Occasionally lift and/or move up to 50 pounds.

Specific vision abilities required include close vision, distance vision and ability to adjust focus.

Frequently required to stand; walk; use hands to handle or feel; reach with hands and arms; stoop, kneel, crouch, or crawl and talk or hear.
EEO/AA Information
Smithfield, is an equal opportunity employer committed to workplace diversity. All qualified applicants will receive consideration for employment without regard to race, color, religion, gender, sexual orientation, national origin, age, gender identity, protected veterans status or status as a disabled individual or any other protected group status or non-job related characteristic as directed by law.
Careers and Benefits
To learn more about Smithfield's benefits, visit
Refer this job to a friend
Connect With Us!
Not ready to apply?for general consideration.
ID2020-15434
Job LocationsUS-MO-Milan
CategoryEngineering
TypeFull-Time
FLSA StatusHourly
Shift1st Shift
Adv.IndSPR- Engineering Maintenance