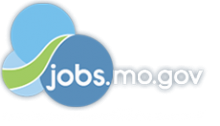 Job Information
Smithfield

Industrial Electrician

in

Milan

,

Missouri
Job Locations
US-MO-Milan
Your Opportunity
Duties include but are not limited to the following: Troubleshoots and repairs Electronic and Electrical equipment. Repairs Scale's and like systems. Aids Production Mechanics When Technical support is needed. When required weekend and overtime work. Other duties as assigned.
Core Responsibilities
% WT. 60% involvement with operations of the plant processing equipment and scale systems.10% Projects ie., to improve operation efficiency & safety of plant processing10% Food safety, Health safety, & technical training to employees10% Daily staff meeting with maintenance supervisor, management, & associates detailing plant operations, improvements, projects, etc.5% Assists parts manager in insuring an adequate supply of parts is maintained.5% Complete corrective maintenance work orders, preventive maintenance work orders
View all areas of plant processing equipment2. Review process schedule.3. Aid production mechanics when troubleshooting electronic and electrical issues4. Assess all downtime situations and notify maintenance Supervisor /maintenance Manager of any major problems5. Review work orders and preventive maintenance work orders and prioritize.6. Meet with relief personnel to discuss previous shift situations or any major problems7. Review shift operations with Supervisor.8. Conduct Repairs and Preventative maintenance on scale systems.9. Maintain scale check and calibration work lists.10. Maintain calibration on scale systems with state and local authorities.11. Installation, modification and repair to all electrical/electronic devices.
Qualifications
High School Grad or GED Required

At least 2 years experience in Food Processing Maintenance desired

Good oral and written communication skills

Good understanding of HACCP, USDA, OSHA, EPA Regulations

Proficient in cost reduction methods

Good organizational skills

Tech School training in Electronics

Two plus years Electro-Mechanical experience desired

Adhere to all safety policies
BEHAVIORAL COMPETENCIES
Safety Orientated

Flexibility

Organization

Attention to Detail

Problem Solving

Communication

Working as Part of a Team
TECHNICAL COMPETENCIES
USDA, HACCP, OSHA, & EPA

Use of basic electrical testing equipment

Use of OEM programs and PC's

Regulations,

Electro-Mechanical

Electronics

Scale systems
EEO/AA Information
Smithfield, is an equal opportunity employer committed to workplace diversity. All qualified applicants will receive consideration for employment without regard to race, color, religion, gender, sexual orientation, national origin, age, gender identity, protected veterans status or status as a disabled individual or any other protected group status or non-job related characteristic as directed by law.
Careers and Benefits
To learn more about Smithfield's benefits, visit
Refer this job to a friend
Connect With Us!
Not ready to apply?for general consideration.
ID2020-15363
Job LocationsUS-MO-Milan
CategoryEngineering
TypeFull-Time
FLSA StatusHourly
Shift1st, 2nd, or 3rd Shift