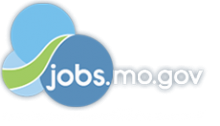 Job Information
Catalent Pharma Solutions

Systems Analyst, Laboratory Automation

in

Missouri
Job Description
Position Overview:
Catalent hires people with a passion to make a difference to the health of millions of people globally. Your expertise, coupled with Catalent's advanced technologies and collaboration with thousands of innovative pharmaceutical, biotech and healthcare companies, will help bring life-enhancing products to the people you know and love. Your talents, ideas and passion are essential to our mission; to develop, manufacture and supply products that help people live better, healthier lives. Interested in learning more about life at Catalent? Start here (http://www.catalent.com/index.php/about-us/Catalent-Careers2)
Key Responsibilities
Works closely with the Operations, Quality, and R&D organizations to develop standardized global business processes that support laboratory operations.

Provides expertise in Design, Configuration, Testing, Validation, and Training for laboratory systems, primarily focused on LIMS and ELN.

Develops and updates required system deliverables including, but not limited to, architectural documentation, installation documentation, configuration documentation, test scripts, procedures, and training materials.

Supports system deployment activities across 30+ worldwide sites.

Coordinates in-house and contracted development activities

Contributes to the documentation, design and testing of data conversions and Master Data Management.

Executes plans to educate and train the user community on related topics and applications.

Develops and implements processes to effectively transition post-implementation activities to support.

Liaise with the user community and Support Teams to understand the nature and trending of issues encountered by end users and new project requests.

Ensures that deployed systems comply with all applicable GxP, legal, and fiduciary policies, practices and requirements.

Handles issues appropriately and with a sense of urgency.

Advises the organization on laboratory & analytical systems related topics as required.
Key Competencies
Provides expertise and direction in laboratory processes and solutions, primarily focused on LIMS and ELN (LabVantage) but including other components of the Laboratory Automation roadmap (Waters Empower, Water NuGenesis SDMS, etc.).

Experience working with an Oracle Database, including the ability to use SQL for investigations, support, and maintenance

Familiar with Windows and Linux as a server platform and JBoss as an application server is preferred

Experience with Bartender Label Design software, JasperReports Custom Reporting, and Talend ETL

Java/Groovy programming experience preferred

Demonstrated track record of working as a valued team player. Contributes to cooperation and collaboration amongst the team.

Strong results orientation. Accomplishes challenging goals by leveraging system and process knowledge and experience. Takes calculated risks to achieve desired results.

Strong partnership with the business community. Able to execute strategies for achieving the needs of the user community. Seeks information about and identifies opportunities to support and enhance critical laboratory functions and processes. Defines and manages user expectations. Matches business requirements to system functionality.

Develops innovative solutions. Solicits information on enterprise direction, goals, and the industry to add value to the organization. Makes recommendations linked to the organization's strategy and financial goals.

Drives Growth. Identifies, documents, and monitors key business processes within the laboratories needed to achieve successful results. Analyzes, maps, and documents processes and develops a framework for process standardization and improvement.

Demonstrated track record of applying PM principles, practices and techniques.
Requirements
Bachelor's Degree in Computer Science, Physical or Life Sciences, or other related field or equivalent experience.

5+ years' experience in implementing Laboratory Automation Systems (LabVantage preferred) in a global environment.

Pharmaceutical and/or life sciences experience strongly preferred.

Knowledge of industry trends, best practices & operating principles.

Computer System Validation, 21 CFR Part 11, Annex 11, and general GxP experience preferred.

Strong interpersonal, communication, time management, and problem-solving skills.

Travel of approximately 20% (as required by project assignments).
Catalent offers rewarding opportunities to further your career! Join the global drug development and delivery leader and help us bring over 7,000 life-saving and life-enhancing products to patients around the world. Catalent is an exciting and growing international company where employees work directly with pharma, biopharma and consumer health companies of all sizes to advance new medicines from early development to clinical trials and to the market. Catalent produces more than 70 billion doses per year, and each one will be used by someone who is counting on us. Join us in making a difference.
Catalent is committed to the health and safety of its employees, visitors and the customers and patients we serve. As a result of the global pandemic, we have modified many of our recruitment and on-boarding processes to maintain everyone's safety. The Human Resources teams will communicate all necessary safety processes and procedures throughout each stage.
personal initiative. dynamic pace. meaningful work.Visit www.catalent.com/careers to explore career opportunities.
Catalent is an Equal Opportunity / Affirmative Action employer. All qualified applicants will receive consideration for employment without regard to race, color, religion, sex, national origin, disability, protected veteran status, sexual orientation or gender identity. If you require reasonable accommodation for any part of the application or hiring process due to a disability, you may submit your request by sending an email, and confirming your request for an accommodation and include the job number, title and location to DisabilityAccommodations@catalent.com. This option is reserved for individuals who require accommodation due to a disability. Information received will be processed by a U.S. Catalent employee and then routed to a local recruiter who will provide assistance to ensure appropriate consideration in the application or hiring process.
Notice to Agency and Search Firm Representatives: Catalent Pharma Solutions (Catalent) is not accepting unsolicited resumes from agencies and/or search firms for this job posting. Resumes submitted to any Catalent employee by a third party agency and/or search firm without a valid written & signed search agreement, will become the sole property of Catalent. No fee will be paid if a candidate is hired for this position as a result of an unsolicited agency or search firm referral. Thank you.
Catalent = Catalyst + Talent
Your talents, ideas, and passion are essential to our mission: to develop, manufacture, and supply products that help people live better, healthier lives. Join us!
personal initiative. dynamic pace. meaningful work.
Catalent is the perfect place to grow your career if…
You enjoy the fast pace of a start-up, but want the opportunities and stability of a growing, publicly traded company (Listed on NYSE: CTLT).

You want meaningful work. From cough treatments to cancer-fighting drugs, biologics, and vitamins, we help develop, launch, and supply over 200 new products each year – more than any branded drug maker in the world!

You want to plant your career in a growing company. Over the last five years, Catalent has re-invested more than $2 billion back into the company and its people.

You are excited about learning, collaborating, and growing alongside a global diverse team. Our team of more than 11,000 comes to work every day ready to overcome new challenges with teamwork, advanced technologies, and a passion to deliver by putting patients first.

You want to make a global impact! From North America to Europe, Asia to Latin America, we have innovative science and manufacturing teams who are looking (https://catalent.wd1.myworkdayjobs.com/External) for YOU!

See how our teams are making a difference, while growing their careers and fulfilling our mission by putting patients first every day here (https://www.youtube.com/playlist?list=PLuUGqEwwnH7hBwFlrsfSOH_raQHu4hOBK) .