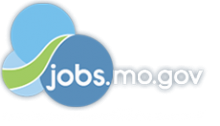 Job Information
3M

Sr. EHS Engineer*

in

Nevada

,

Missouri
Job Description:
Sr. EHS Engineer
Collaborate with Innovative 3Mers Around the World
Choosing where to start and grow your career has a major impact on your professional and personal life, so it's equally important you know that the company that you choose to work at, and its leaders, will support and guide you. With a diversity of people, global locations, technologies and products, 3M is a place where you can collaborate with 96,000 other curious, creative 3Mers.
"3M's culture is driven by curious, spirited and collaborative people who are constantly asking 'What if?' And the many talents of 3Mers around the globe have me incredibly excited about what's to come next." – Kristen Ludgate, senior vice president of Human Resources at 3M.
This position provides an opportunity to transition from other private, public, government or military environments to a 3M career.
The Impact You'll Make in this RoleAs a Sr. EHS Engineer, you will have the opportunity to tap into your curiosity and collaborate with some of the most innovative and diverse people around the world. Here, you will make an impact by:
Initiating and completing activities leading to new or improved safety methods or processes which have significant impact potential at a program or project level within the assigned area of responsibility.

Implementing on-going industrial hygiene chemical/noise exposure and assessment and monitoring plans, utilizing the 3M Workchec tools and system.

Providing EHS oversight, design review, and testing of efficacy of exposure control measures including ventilations, administrative controls, and personal protective equipment.

Leading element audits or assessments (such as ergonomics, ventilation, industrial hygiene, TSCA, etc.), and

Assisting facility in EHS Self-Assessment and program development.

May provide safety consulting services on task-oriented programs such as lockout/tagout or fall protection.

Developing and presenting training packages.

Investigating minor incidents.

Collecting and analyzing safety and health data and reports trends and results to a senior level co-worker and/or management. Begins to participate in developing correction plans.

Leading efforts associated with EHS management systems.

Developing a broad knowledge and understanding of external safety/environmental activities and technologies and how they relate to the businesses of the division/staff organization.

Establishing and cultivating an extensive network of intra-divisional support to facilities completion of EHS assignments. Communicating EHS project and/or program status and results to operational leadership.

Analyzing EHS data, self-assessments, reports, trends and communicates results to operational leadership and recommends plans for correction of gaps.

Participating in Site EHS Committee meetings and associated activities.
Your Skills and ExpertiseTo set you up for success in this role from day one, 3M requires (at a minimum) the following qualifications:
Bachelor's degree or higher (completed and verified prior to start) from an accredited institution

One (1) year combined EHS and/or engineering experience in a private, public, government or military environment
Additional qualifications that could help you succeed even further in this role include:
Bachelor's degree or higher in a science or engineering discipline from an accredited institution

Master's degree in Industrial Hygiene is desired

Qualitative and quantitative exposure assessment and program management experience for chemical exposure and ergonomics is highly desired.

Certified Industrial Hygienist or working toward CIH

Six Sigma training or experience is desired

Experience in a manufacturing environment

Experience with State/Federal regulations

Team player with the ability to influence others in a matrixed environment

Strong analytical skills and ability to draw conclusions and determine strategies based upon data

Microsoft Office proficient
Travel: May include up to 10% domestic/international
Relocation Assistance: Is authorized
Must be legally authorized to work in country of employment without sponsorship for employment visa status (e.g., H1B status).
Responsibilities of this position may include direct and/or indirect physical or logical access to information, systems, technologies subjected to the regulations/compliance with U.S. Export Control Laws. U.S. Export Control laws and U.S. Government Department of Defense contracts and sub-contracts impose certain restrictions on companies and their ability to share export-controlled and other technology and services with certain "non-U.S. persons" (persons who are not U.S. citizens or nationals, lawful permanent residents of the U.S., refugees, "Temporary Residents" (granted Amnesty or Special Agricultural Worker provisions), or persons granted asylum (but excluding persons in nonimmigrant status such as H-1B, L-1, F-1, etc.) or non-U.S. citizens. To comply with these laws, and in conjunction with the review of candidates for those positions within 3M that may present access to export controlled technical data, 3M must assess employees' U.S. person status, as well as citizenship(s). The questions asked in this application are intended to assess this and will be used for evaluation purposes only. Failure to provide the necessary information in this regard will result in our inability to consider you further for this particular position. The decision whether or not to file or pursue an export license application is at 3M Company's sole election.
Supporting Your Well-being
3M offers many programs to help you live your best life – both physically and financially. To ensure competitive pay and benefits, 3M regularly benchmarks with other companies that are comparable in size and scope.
Resources for You
For more details on what happens before, during and after the interview process, check out the Insights for Candidates page at 3M.com/careers.
Learn more about 3M's creative solutions to the world's problems at www.3M.com or on Twitter @3M.
Responsibilities of this position include that corporate policies, procedures and security standards are complied with while performing assigned duties.
3M is an equal opportunity employer. 3M will not discriminate against any applicant for employment on the basis of race, color, religion, sex, sexual orientation, gender identity, national origin, age, disability, or veteran status.
Please note: your application may not be considered if you do not provide your education and work history, either by: 1) uploading a resume, or 2) entering the information into the application fields directly.
3M Global Terms of Use and Privacy Statement
Carefully read these Terms of Use before using this website. Your access to and use of this website and application for a job at 3M are conditioned on your acceptance and compliance with these terms.
Please access the linked document by clicking here (http://multimedia.3m.com/mws/media/1274940O/3m-jobs-country-data-privacy-statements-external.pdf) , select the country where you are applying for employment, and review. Before submitting your application you will be asked to confirm your agreement with the terms.
At 3M we apply science in collaborative ways to improve lives daily as our employees connect with customers all around the world. Learn more about 3M's creative solutions to global challenges at www.3M.com or on Twitter @3M or @3MNews.