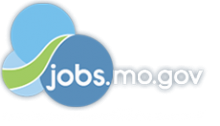 Job Information
Corteva Agriscience

Production Technician

in

New Madrid

,

Missouri
Description
Are you interested in a fulltime job with a Fortune 100 company? If so, our New Madrid production site is hiring several ProductionTechnicians that may be the perfect opportunity for you. Here at Corteva Agriscience, we are growing what's next by building the future of agriculture – leading breakthroughs in the innovation and application of both science and technology (that's where you come in!) that will better the lives of people all over the world and fuel the progress of mankind.
In this role, you will perform a variety of tasks associated with general plant operations and field activities that will evolve with each season throughout the year. You will be responsible for setting up and monitoring highly automated equipment for various processes such as harvest, conditioning, treating, and packing.
During peak season (September-April) the New Madrid production plant runs a 24/6 or 24/7 schedule based on demand. Shift hours can be 8 to 12 hours depending on which schedule is utilized. During summertime months, the plant staggers down to day shifts running 5-8's Monday through Friday & evening shifts running 4-10's Monday through Thursday. Shift schedules may vary and are based on demand plans and scheduling.
Benefits:
Let's peek at how you can grow your wellbeing, health, and future at Corteva.
Strike a better work-lifebalance with robust time off benefits including paid maternity, paternaland family illness leave

Prepare for your future withour competitive retirement savings plan, tuition reimbursement program,and more

Starting payrate between $18-$20per hour

Enjoy access to health benefitsfor you and your family on your first day of employment

And much, much more
Responsibilities: What Will You Do?
Harvest activities such aspreparation, drying, receiving etc.

Conditioning activities such assizing, gravity operation, bagging, palletizing, etc.

Return and rework activities

Field managementactivities

Warehousing activitiesincluding forklift operation, collecting samples, pooling, etc.

Gathering data for future aidin continuous improvement projects

Various other duties asassigned by supervisor
Qualifications
What Expertise Have YouGrown? What is Required from you?
High School diploma/GED

Minimum of one year ofon-the-job experience in manufacturing, production, operations,agriculture or related field

Must possess a valid driver'slicense

Willing and able to work in avariety of areas (field, plant, warehouse)

Willing and able to climband/or work in elevated areas; standing and sitting for extended periods

Willing and able to work bothoutdoors and indoors in hot, cold, wet and dry conditions

Willing and able to lift up to50 lbs. and complete work that involves repetitive motion and/orrepetitive lifting with or without reasonable accommodation

Willingness and ability to workovertime hours including weekend work required during seasonal peaks
The following arepreferred:
Knowledge of lean manufacturingprinciples such as 5S, Continuous Improvement and Standardized Work are aplus

Knowledge of field equipmentdesired

Good verbal and interpersonalcommunication skills

Teamwork skills
Take the next step to #GrowWhatMattersin your career with Corteva and apply today. We look forward to seeing yourapplication.
Corteva Agriscience ™, the world's first dedicated agriculture start-up, serves to enrich the lives of those who produce and those who consume, ensuring progress for generations to come. Our employees fulfill this purpose everyday by building/participating in an inclusive culture where we encourage each other to stay curious, think differently, act boldly and do what's right for our customers, our co-workers, our partners and our planet. With over 20,000 team members from 130 countries, innovating in 140 world class R&D facilities, we have the resources, leadership heritage and partner ecosystem to make a meaningful impact now and into the future.
#GrowWhatMatters
Corteva Agriscience, the agriculture division of DowDuPont, is an equal opportunity employer. Qualified applicants will be considered without regard to race, color, religion, creed, sex, sexual orientation, gender identity, marital status, national origin, age, veteran status, disability or any other protected class. If you need a reasonable accommodation to search or apply for a position, please visit: Accessibility Page for Contact Information For US Applicants: See the 'Equal Employment Opportunity is the Law' poster For our U.S. Affirmative Action Policy, click here