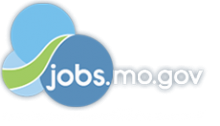 Job Information
Staff Management | SMX

Assembly Associate $200.00 SIGN ON BONUS

in

O'Fallon

,

Missouri
With Staff Management | SMX, you'll get a weekly paycheck, learn new skills, meet new people, and work with a great management team in a clean and safe environment.
Staff Management | SMX, the country's leading provider of on premise staffing and management solutions, has Immediate Openings for Full-Time Automotive Assembly positions on all shifts. These are permanent positions. You will receive holiday pay after 120 days of employment. Vacation pay available as well.
Industry: Manufacturing.
Duties: This position involves assembling components on windshields and windows for automobiles. Advancement opportunities are available within the automotive business industry.
Employment Types: Full Time.
Recruiting Center: PGW - O'Fallon-0115, 831 Lone Star Dr, O'Fallon, MO 63366.
Work Location: PGW - O'Fallon-0115, 831 Lone Star Dr, O'Fallon, MO 63366.
Job Types: Assembly.
Shifts: All Shifts.
Attributes: Background Check, Drug Test, Stand for Shift Duration, Must be at least 18 years old.
Benefits: Weekly paychecks, Direct Deposit or Cash Card pay options, Paid Time Off, Sign on Bonus (Restrictions Apply).
Lifting Requirements: Able to Lift 40 pounds.
Education Required: No Education Requirement.
Starting Wage: $13.25.
Pay Rate: Starting $13.25.
Bonus: $200.00 sign on bonus paid after first 30 days with perfect attendance.
Required Skills:
Associates must complete daily assigned tasks and meet production volume and schedule. This is a fast-paced environment. Associates will be trained to Identify and resolve problems concerning equipment and materials. Must pass basic math and reading test.
Click here to view more details (https://video.digi-me.com/out_track/flv2/job/XZ0007?w=100&p=1)
SM | SMX is an equal opportunity employer and all qualified applicants will receive consideration for employment without regard to race, color, religion, sex, national origin, disability status, sexual orientation, age, gender identification, protected veteran status, or any other characteristic protected by law.