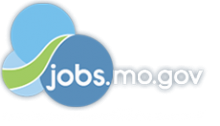 Job Information
MasterCard

Engineering Manager

in

O'Fallon

,

Missouri
Our Purpose
We work to connect and power an inclusive, digital economy that benefits everyone, everywhere by making transactions safe, simple, smart and accessible. Using secure data and networks, partnerships and passion, our innovations and solutions help individuals, financial institutions, governments and businesses realize their greatest potential. Our decency quotient, or DQ, drives our culture and everything we do inside and outside of our company. We cultivate a culture of inclusion at https://www.mastercard.us/en-us/vision/who-we-are/diversity-inclusion.html for all employees that respects their individual strengths, views, and experiences. We believe that our differences enable us to be a better team – one that makes better decisions, drives innovation and delivers better business results.
Job Title
Engineering Manager
The Commercial Expense Reports and Analytics department provides a best-of-breed expense reports and cost allocation tool for issuers and corporations all over the world.
This position will lead a team of employees and contractors in their career growth. Mentorship, problem resolution and team-building will be essential to succeed in this role. This position will also be responsible for leading software engineering projects in developing high quality, secure, scalable WebFOCUS reports related applications based on technical/functional requirements specifications and design artifacts within expected time and budget. Responsible for assuring the daily activities of the team meet the requirements of SLA's.
Team members may be developers, testers, analysts, & architects. The team is cross-functional, which means that between all its members they possess sufficient skills to do the work.
Role
• Provide ongoing guidance to teams on professionalism, career growth, development standards, automation and tools and processes such as Agile, Lean, etc.
• Work with Product Management and Engineering to translate product use cases and requirements to industry-leading design, architecture and implementations. Influence the product owner to balance the business and technical priorities and the value of the architecture work.
• Responsible for programming, unit testing, integration testing, documentation, maintenance and support of systems application software in adherence with Mastercard standards, processes and best practices.
• Execute and own the baseline architecture implementations and design activities collaborating with other Engineers & Engineering Team.
• Collaborate with business and technical partners to identify and scope the opportunities, outline potential value and ROI, identify risks, benefits and constraints.
• Work with project team to meet scheduled due dates, while identifying emerging issues and recommending solutions for problems and independently perform assigned tasks.
• Document software programs as per software development best practices. Follow Mastercard quality assurance and quality control processes, managing security best practices in product code, design, infrastructure and architecture.
• Support defect management, code versioning, and code deployments.
• Ensure test coverage for unit testing and support integration and performance testing.
• Perform feature/enhancement estimates, demonstrations and related activities.
• Support level 3 production problem management including root cause identification and resolution.
• Develop overall strategic technical plan and create architecture proposals based on identified solution gaps
• Regularly communicate with management about risk analysis and design trade-offs.
• Participate & contribute in Product kick off sessions & Requirement workshops for Direction and course correction w.r.t. domain based solutions, technology feasibility, competence requirements, resources requirements
• Participate in development and code review of key functionalities.
All About You
Essential Knowledge, Skills, and Experience
• Hands-on, high-energy, detail-oriented, proactive and able to function independently under pressure.
• Experienced in WebFOCUS and other products by Information Builders
o App Studio, Info Assist
o Report Caster and WebFOCUS Client
o Enterprise Usage Monitor
• Intermediate knowledge of Java, Angular, Maven, Junit, Redis, Oracle database, SQL, Unix command, Shell scripting, HTML, CSS, JavaScript, AJAX
o Web application related technologies – Java and Spring
o Web technologies – JavaScript, React, JQuery, AngularJS
o API and Contract Testing using REST Assured/Postman/Swagger/SOAP UI + Groovy/Spring Cloud Contract
o Functional testing using Selenium/Jbehave
o Test Driven Development TDD Methodology and Unit Testing using Junit/XCTest
o Use of mocking frameworks such as API Service Virtulization/Mockito
o Static Code Analysis using SonarQube
o Hands on with Jenkins/PCF or similar tools for automated provisioning of build and test infrastructure
o Troubleshooting with Splunk, API aids like Swagger/Postman and source control systems like Git
• Understanding of Web/Application servers like JBoss, Apache Tomcat. Good to have knowledge of Webseal, F5, Payment domain knowledge.
• Multi-tiered Web application deployment knowhow
• Capability of building high quality, highly secured & high performing payment processing solution.
• Hands-on knowledge of tools like Sonar, Dynatrace, GIT, Rally/Jira, CI (Jenkin / Bamboo)/CD, Splunk
• Knowledge of cloud based hosting concepts using Pivotal Cloud Foundry (PCF) and 12 factor coding paradigm.
• Strong communication skills -- both verbal and written – with strong relationship, collaborative skills and organizational skills
• Proven experience in SDLC & implementation of Projects
Desired Knowledge, Skills, and Experience:
• Domain/Functional knowledge - Banking, Financial Services, Payments, Insurance, Retail, Technology etc.
• Security – Security Architecture, Privacy & Security by design, vulnerability management.
• Knowledge of BDD methodology and technologies like Cucumber
• Expense Report Management experience is a plus
Due to COVID-19, most of our employees are working from home. We've implemented a virtual hiring process and continue to interview candidates by phone or video and are onboarding new hires remotely. We value the safety of each member of our community because we know we're all in this together.
Mastercard is an inclusive Equal Employment Opportunity employer that considers applicants without regard to gender, gender identity, sexual orientation, race, ethnicity, disabled or veteran status, or any other characteristic protected by law.​
If you require accommodations or assistance to complete the online application process, please contact reasonable.accommodation@mastercard.com and identify the type of accommodation or assistance you are requesting. Do not include any medical or health information in this email. The Reasonable Accommodations team will respond to your email promptly.
Requisition ID: R-109676