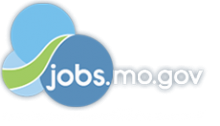 Job Information
ClarkDietrich

Maintenance Technician

in

O'Fallon

,

Missouri
CLARKDIETRICH BENEFITS INCLUDE
$1,000 Sign On Bonus!!
Full benefits package (Medical, Dental, Vision, Flexible Spending Accounts and Life Insurance)
401(k) with company match
Vacation
Paid Sick Leave
Perfect Attendance
Tuition Reimbursement
Professional Certification Reimbursement Program
Community Service Day
Do you have a strong work ethic and the desire to join an organization that invests in its people through cross-training and development? Strait-Flex (a division of ClarkDietrich) fosters a work-life balance and offers competitive compensation and benefits. Join the ClarkDietrich team by applying to the Maintenance Technician position at our O'Fallon, MO location.
SUMMARY
Performs repair and preventative maintenance and electrical work on equipment per the preventive maintenance schedule. Trouble shooting equipment to prevent unscheduled down time.
ESSENTIAL DUTIES AND RESPONSIBILITIES
Understand Standard Operating Procedures (start up, shut down, adjustment) and to repair all machinery breakdowns.
Perform preventative maintenance on designated equipment as per PM schedule.
Equipment changeover and conversion procedures.
Emergency operating procedures.
Electrical fundamentals (DC and AC theory, resistance, capacitance, etc.)
Perform repairs to AC Motor Controls (motor theory, motor control circuits, etc.)
Perform PLC Maintenance and Troubleshooting (ladder logic, PLC components, programming)
Understanding of the following software: RXLogix5000 versions 15 thru 21, Proficiency, Express Maintenance, RSLinx, RSLogix500
Performs repairs to valves, pumps, heat exchangers
Performs repairs and understands pneumatics and hydraulics and mechanical power transmission systems.
Installs and maintains electrical devices
Troubleshoot using test instruments, schematics or ladder logic
Dismantles, installs, assembles and maintains electrical mechanical controls and devices on conveyors, up-enders, rollformers, PLC's and other related equipment.
Understands and applies National Electrical Code.
SAFETY
Works safely and follows all safety rules and operational procedures.
Properly inspect equipment and completes any forms as required.
Wears and maintains all required PPE.
Understands all safety devices and their operation.
Keeps maintenance department clean, organized and safe.
Completes required paperwork for use with portable welding equipment and ladders.
QUALIFICATIONS
Mechanically inclined.
Problem solver.
Team oriented.
Computer skills.
EDUCATION AND/OR EXPERIENCE
Prior experience in a manufacturing environment preferred. Must pass basic mechanical aptitude assessment and applied reading test.
The military equivalent will be recognized in lieu of education and/or experience.
PHYSICAL REQUIREMENTS
Lifting- Up to 50 lbs.
Standing-8 or more hours per day
Walking- Off and on, 4-6 hours per day
Body Positions- Stooping, bending, squatting, reaching overhead, extending arms
Grasping- Both hands, intermittently, up to 8 hours per day
Sitting- Occasionally
Pushing- Occasionally
Pulling- Tools & machine parts, up to 50 lbs.
Climbing- Occasionally
MATHEMATICAL SKILLS
Basic mathematical skills, addition, subtraction, multiplication and changing fractions into decimals.
Ability to read a tape measure, caliper and micrometer accurately. Mechanically inclined.
WORK ENVIRONMENT
Manufacturing facility -- exposed to heat and cold.
Personal Protective Equipment required at all times.
Hearing Protection Required at all times.
Activity level is high -- continuous overhead crane and forklift operation.
Equal Opportunity Employer Minorities/Women/Protected Veterans/Disabled