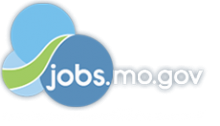 MasterCard

Senior Engineer, Software Engineering

in

O'Fallon

,

Missouri
Who is Mastercard?
We are the global technology company behind the world's fastest payments processing network. We are a vehicle for commerce, a connection to financial systems for the previously excluded, a technology innovation lab, and the home of Priceless at https://www.priceless.com/ ®. We ensure every employee has the opportunity to be a part of something bigger and to change lives. We believe as our company grows, so should you. We believe in connecting everyone to endless, priceless possibilities.
Job Title
Senior Engineer, Software Engineering
--Overview--
• Be a part of the Operations & Technology Authorization Solutions team; developing for Mastercard's Dual Message Authorization platform. The Authorization platform is an international message processing system that transmits authorization validation data among issuers, acquirers, and points of interaction.
• Responsible for the analysis, design, development and delivery of software solutions.
• Define requirements for new applications and customization adhering to MasterCard standards, processes and best practices.
• We are looking for individuals with a passion for improving and automating software development processes.
• This position requires strong collaboration and communication skills and a high level of motivation and drive.
• Individuals in this role will collaboratively work with all members of the credit card authorization software development team. These team members include contractors and employees in multiple global locations.
• Have you ever wanted to work as part of the high energy, dynamic CORE Product Development team at MasterCard?
• Are you motivated and want to be a part of a highly successful team that drives towards a world beyond cash?
• Do you have a passion for leading the change as we move towards MasterCard 3.0?
--Role--
• Plan, design and develop technical solutions and alternatives to meet business requirements in adherence with MasterCard standards, processes and best practices.
• Accountable for full systems development life cycle including creating high quality requirements documents, use-cases, design and other technical artifacts including but not limited to detailed test strategy/test design, performance benchmarking, release rollout and deployment plans, contingency/back-out plans, feasibility study, cost and time analysis and detailed estimates.
• Perform system maintenance, production incident problem management, identification of root cause, remediation of the problems and on-call pager support schedule. Select appropriate technical frameworks and solution delivery methodology.
• Research and evaluate current and upcoming technologies and frameworks.
• Participate in PoCs (Proof of Concept) and help the Department with selection of Vendor Solutions, Technologies, Methodologies and Frameworks.
• Follow and promote Quality Assurance and Quality Control processes in the department. Actively look for opportunities to enhance standards and improve process efficiency.
• Be recognized as an expert for specific features, components or technologies and share your knowledge with others.
• Maintain a high quality in a complex and constantly evolving workspace.
• Contribute to our ongoing process improvement activities.
--All About You--
• Education:
•Bachelor's degree in Information Systems, Information Technology, Computer Science or Engineering or equivalent experience.
Knowledge / Experience:
• Understanding of software design principles, patterns, algorithms, data structures, and multi-threading concepts.
• Ability to leverage and utilize industry-standard test automation frameworks, tools and practices.
• Knowledgeable of continuous delivery practices.
• Experience working in an agile and waterfall environment preferred.
• Ability to work across multiple operating systems such as Windows, Unix and Linux.
• Experience with testing frameworks and methodologies (Cunit, JUnit, mocking, etc.).
• Solid experience with relational databases, including ability to write efficient SQL queries and Stored Procedures.
• Experience with the following technologies:
o Unix/Linux and shell scripting
o C, C++, Java, and Ruby
o Configuration Management tools (e.g., Subversion, Git, Mercurial)
o Maven
o XML
Skills/ Abilities:
• Proficient oral and written communication skills.
• Creative, resourceful and innovative problem solver.
• Independent learner with a demonstrated aptitude for acquiring knowledge and skills.
Mastercard is an inclusive Equal Employment Opportunity employer that considers applicants without regard to gender, gender identity, sexual orientation, race, ethnicity, disabled or veteran status, or any other characteristic protected by law.​
If you require accommodations or assistance to complete the online application process, please contact reasonable.accommodation@mastercard.com and identify the type of accommodation or assistance you are requesting. Do not include any medical or health information in this email. The Reasonable Accommodations team will respond to your email promptly.
Everyone wants easier ways to pay;
we invent them.
Checkout lines are slow;
we speed them along.
Merchants want more sales;
we give them data and insights.
People need financial access;
we connect them.
Corporate purchasing is complicated;
we make it simple.
Commuters are busy;
we speed them on their way.
Governments need greater efficiencies;
we help create them.
Small businesses are virtual;
we give them access to a world of buyers.
Retailers want to fight fraud;
we provide the tools.
Requisition ID: R-67526