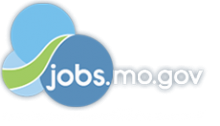 Job Information
MasterCard

Senior Software Development Engineer in Test

in

O'Fallon

,

Missouri
Our Purpose
We work to connect and power an inclusive, digital economy that benefits everyone, everywhere by making transactions safe, simple, smart and accessible. Using secure data and networks, partnerships and passion, our innovations and solutions help individuals, financial institutions, governments and businesses realize their greatest potential. Our decency quotient, or DQ, drives our culture and everything we do inside and outside of our company. We cultivate a culture of inclusion (https://www.mastercard.us/en-us/vision/who-we-are/diversity-inclusion.html) for all employees that respects their individual strengths, views, and experiences. We believe that our differences enable us to be a better team – one that makes better decisions, drives innovation and delivers better business results.
Job Title
Senior Software Development Engineer in Test
Overview
Senior Development Engineer in Test
• Do you want to fight real crime?
• Do you want to protect payments from fraud attacks?
• Do you want to build something bigger than cookie cutter software?
The Transaction Security team develops new products for Mastercard's Fraud and Security program. We protect personal accounts and card issuers and aim to eradicate credit card fraud. Our goal is to combat criminals who are always trying new ways to steal our security. The Senior Software Engineer will play a critical role in creating new product functionality including world-class backend and customer-facing features.
• You will help implement new testing standards within MasterCard as they are learned and proven in the industry
• Are you motivated by building resilient, high quality applications and platforms?
• Are you interested in test driven development (TDD) and test automation?
• Have you introduced new concepts to a team with diverse skills and experience?
Role
• This position will be responsible for delivering of Quality Engineering services (Code quality, Testing Services, Performance Engineering, Testing and Environment automation, Development Collaboration, Continuous Integration) .
• Extensive understanding of BDD/TDD practices, code review and analysis techniques, and open source agile testing frameworks.
• We look for you to be a leader on Agile projects with a focus on test automation.
• You will work within development teams to build automated testing within the context of each sprint / delivery
• Author automated test suites with code, front end GUI automation and API testing
• Perform ad hoc / exploratory testing methodically to ensure system is working as expected by end user
• Comprehend user stories to understand task items per story in the context of all levels of testing (unit, functional, integration, and regression)
• Track testing progress and defects via JIRA
• Participate in the process to continually enhance best practices for quality assurance
• Interacts with technology staff including Quality Engineers, Operations, Developers, Devops Engineers, Product management, and Program management to identify scope of project/s and deliver services.
• Drive adoption of development services (Quality Engineering, Performance Engineering, Continuous Integration, Continuous Delivery, and Collaboration) among various delivery teams.
All About You
• Bachelor/Master's Degree in Computer Science or equivalent work experience with exposure to quality engineering processes.
• Strong Java coding experience
• Use of JUnit/Jbehave or Cucumber frameworks
• Experience in Testing Web services and Web UI
• Ability to create good acceptance and integration test automation scripts and integrate with Continuous integration (Jenkins) and code coverage tools (Sonar, Clover)
• Passionate about code quality and coding best practices.
• Good knowledge of Linux / Unix
• Sound knowledge of Java, Spring, JUnit, Eclipse IDE, Rest Assured, Jbehave/Cucumber frameworks, Databases, APIs (REST/SOAP), Continuous Delivery concepts and tools such as Jenkins/Bamboo, vulnerability tools such as Sonar, Checkmarx/Fortify, etc.
• Excellent technical acumen and ability to learn new software quickly
• Strong knowledge of traditional testing methodologies and how it applies exploratory testing in an Agile environment
• Must be high-energy, detail-oriented, proactive and have the ability to function under pressure in an independent environment.
Due to COVID-19, most of our employees are working from home. We've implemented a virtual hiring process and continue to interview candidates by phone or video and are onboarding new hires remotely. We value the safety of each member of our community because we know we're all in this together.
Mastercard is an inclusive Equal Employment Opportunity employer that considers applicants without regard to gender, gender identity, sexual orientation, race, ethnicity, disabled or veteran status, or any other characteristic protected by law.​
If you require accommodations or assistance to complete the online application process, please contact reasonable.accommodation@mastercard.com and identify the type of accommodation or assistance you are requesting. Do not include any medical or health information in this email. The Reasonable Accommodations team will respond to your email promptly.
Requisition ID: R-123383