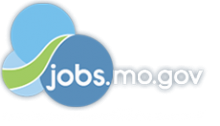 Job Information
MasterCard

Senior Software Engineer – (Full-Stack Developer)

in

O'Fallon

,

Missouri
Our Purpose
We work to connect and power an inclusive, digital economy that benefits everyone, everywhere by making transactions safe, simple, smart and accessible. Using secure data and networks, partnerships and passion, our innovations and solutions help individuals, financial institutions, governments and businesses realize their greatest potential. Our decency quotient, or DQ, drives our culture and everything we do inside and outside of our company. We cultivate a culture of inclusion (https://www.mastercard.us/en-us/vision/who-we-are/diversity-inclusion.html) for all employees that respects their individual strengths, views, and experiences. We believe that our differences enable us to be a better team – one that makes better decisions, drives innovation and delivers better business results.
Job Title
Senior Software Engineer – (Full-Stack Developer)
All staff at Mastercard are expected to demonstrate 'Mastercard Way' cultural values every day - own it, simplify it, sense of urgency, thoughtful risk-taking, unlock potential, and be inclusive – with a relentless focus on our customers. As a Senior Software Engineer at Mastercard, you are expected to carry out the following general duties:
• Design and develop procedures and solutions to meet the business requirements/enhancements
• Identify opportunities and build roadmaps to enhance the primary service/function
• Automate and simplify all aspects of software delivery and development by actively evangelizing the need to automate and simplify where needed
• Actively participate in blameless postmortems culture to identify root causes of incidents and implement learnings
• Introduce new technologies and architecture by following enterprise guidelines
• Provide development and architecture guidance to team members
Within the Switching Configuration Management team, you are responsible for:
• Contribute to all parts of the software's development including design, development, documentation, and testing.
• Ownership of your team's software, maintenance characteristics, runtime properties and dependencies including hardware, operating system, and build.
• Support internal customer integration to our application.
• Develop scripts/programs to perform upgrades with zero downtime and document run books.
• Support service owners on an ongoing basis to make continuous improvements to developer tools by mining production insights and ensuring a high availability (>99.5%) and resiliency.
Technical Qualifications:
• Has the ability to write secure code in two or more languages (e.g., C, C+, C#, Java, JavaScript, COBOL, SQL) and familiar with secure coding standards (e.g., OWASP, CWE, SEI CERT) and vulnerabilities
• Has skills in building applications using open frameworks to achieve reuse and reduce development times (e.g., Spring Boot, Steeltoe, Angular, DXP, others)
• Understands internal of operating systems (Windows, Linux) to write interoperable and performant code
• Able to perform debugging and troubleshooting to analyze core, heap, thread dumps and remove coding errors
• Has skills to document and coach the team on the development practices and coding guidelines (e.g., branching, peer reviews, library use, logging, scanning rules, test-driven development, error handling)
• Understand use cases for advanced design patterns (e.g., service-to-worker, MVC, API gateway, intercepting filter, dependency injection, lazy loading, all from the gang of four) to implement efficient code
• Has skills to undertake a technical review of code across applications and their dependencies to look for anti-patterns and promote continuous refactoring
• Understands internal of operating systems (Windows, Linux, Mainframe) to write interoperable and performant code; able to perform debugging and troubleshooting to analyze core, heap, thread dumps and remove coding errors; understands cryptography techniques and libraries to build secure communication and user authentication/authorization (e.g., OAuth1.0a, SAML, GnuTLS, OpenSSL, PKCS#11, CryptLib, JCA/JCP, JWT/JWS/JWE)
• Has skills to implement and govern data protection at rest and transit to meet regulatory needs (e.g., PCI DSS, GDPR); has skills to understand customer journeys and ensure Mastercard good experience by continuously reducing Mean time to mitigate (MTTM) for incidents and ensuring high availability (99.95% as a starting point); has skills to simplify deployment and eliminate software and infrastructure snowflakes using standardized platforms, ephemeral instances, and automation
• Has skills to orchestrate release workflows and pipelines and apply standardized pipelines via APIs to achieve CI and CD using standard orchestration tools (e.g., Jenkins, Bamboo, AWS/Azure pipelines, XL Release, others); able to configure rules and build automation for code with vulnerability scanning and software composition analysis using standard tools (e.g., Sonar, Checkmarx, Nexus, JFrog XRay, Veracode, others); manage builds and artifacts leveraging standard tools (e.g., Artifactory) to ensure error-free deployment of production code using canary and or blue-green techniques
• Understands and implements best practices for infrastructure-as-a-code following stronger source controls and peer reviews to eliminate configuration drifts; has the ability to author re-usable infrastructure code to facilitate repeatable deployments (e.g., Chef cookbooks, Terraform modules)
• Has skills to implement standard logging and event correlation for business transactions and security events for faster troubleshooting and compliance; familiar with the adoption of standard logging frameworks and tools (e.g.,log4j, SLF4J, Splunk) to aggregate and analyze time-series of logs; has skills to build monitoring and alerting focusing on key signals (resource usage, threshold breaches, rate of change) by using industry-standard tools (e.g., Dynatrace, Netcool/OMNIbus, OpenTracing)
• Follows Mastercard testing standards via the Test Strategy; has skills to author test cases leveraging behavior-driven development and customer journey concepts; understand the organization of testing artifacts (e.g., test folders, sets, runs) in ALM tools and link them to automated testing code to report the status of test runs
• Understand functional and non-functional testing types and elaborate and estimate test efforts; understand how to build robust tests to minimize defect leakage by performing regression, performance, deployment verification, and release testing
Due to COVID-19, most of our employees are working from home. We've implemented a virtual hiring process and continue to interview candidates by phone or video and are onboarding new hires remotely. We value the safety of each member of our community because we know we're all in this together.
Mastercard is an inclusive Equal Employment Opportunity employer that considers applicants without regard to gender, gender identity, sexual orientation, race, ethnicity, disabled or veteran status, or any other characteristic protected by law.
If you require accommodations or assistance to complete the online application process, please contact reasonable.accommodation@mastercard.com and identify the type of accommodation or assistance you are requesting. Do not include any medical or health information in this email. The Reasonable Accommodations team will respond to your email promptly.
Requisition ID: R-126624