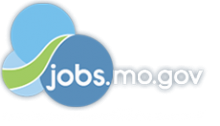 Job Information
MasterCard

Solutions Architect - Frontend

in

O'Fallon

,

Missouri
Our Purpose
We work to connect and power an inclusive, digital economy that benefits everyone, everywhere by making transactions safe, simple, smart and accessible. Using secure data and networks, partnerships and passion, our innovations and solutions help individuals, financial institutions, governments and businesses realize their greatest potential. Our decency quotient, or DQ, drives our culture and everything we do inside and outside of our company. We cultivate a culture of inclusion at https://www.mastercard.us/en-us/vision/who-we-are/diversity-inclusion.html for all employees that respects their individual strengths, views, and experiences. We believe that our differences enable us to be a better team – one that makes better decisions, drives innovation and delivers better business results.
Job Title
Solutions Architect - Frontend
Mastercard Payment Gateway Services (MPGS) is a leading supplier of online payment services. We are an innovative and ambitious market leader intent on growing our global presence. We follow the best software development and Agile practices to deliver successfully, again and again.
We are seeking a talented and motivated frontend technologist to join its Solution Architecture and Engineering Team. The architect candidate is expected to be an experience frontend UX/UI architect and capable of supporting the development of web applications and their associated platforms & libraries.
Successful candidates can demonstrate experience with the following:
designing modular and micro-frontend solutions using best in class single page application frameworks such as Angular or React for large scale systems.

reverse engineering and designing solutions for migrating legacy applications to modern UI technologies.

mobile first web development, native and hybrid mobile application development, including best practices and common frameworks.

UI/UX design and best practices
This position requires exceptional skills, knowledge, and caliber for what it takes to make critical decisions and deliver technical solutions to our teams responsible for building mission-critical, globally distributed, world class enterprise platform/applications. The selected candidate should also have a good foundation in Java , a demonstrable understanding of software principles, theories, and concepts related to software engineering (including software development lifecycle and software development process), design patterns and Object Oriented analysis, design, and programming should be within the experience scope of the candidate.
• Have you designed and delivered scalable software solutions?
• Do you enjoy collaborating with teams all around the world?
• Have you developed Proofs of Concepts to demonstrate your vision?
• Are you able to make critical software architecture decisions weighing many parameters?
• Do you stay abreast of all the latest technologies and trends?
Role
• Designs simple, secure, scalable software solutions for global reach
• Provides guidance and influences software engineering team through code-reviews and technical documentation
• Manage technical risk and debt of the architecture for UI development
• Develops Proofs of Concepts of solutions for engineering teams to consume
• Enforces consistent development patterns and security architecture
• Works with Product and Sales teams to groom backlog of features
• Provides high level estimates of work for prioritization purposes
• Participates in product road mapping
• Willing to travel to global tech-hubs to participate in workshops and planning sessions, when necessary
• Makes software architectural decisions
All About You
• Outgoing with excellent communication skills
• Unafraid of having your own ideas challenged and tactfully challenging others ideas
• Enjoy sharing knowledge with internal and external teams.
• Mentor members across several development teams.
• Self-motivated requiring little direction or oversight
• Driven to keep things moving forward both technically and architecturally by building holistic solutions for the platform, considering the current state and future technology needs
• Advanced knowledge of the modern front-end development using (HTML5, CSS3, JS, Angular, React, TypeScript, NodeJS, etc. and Networking technologies (TCP/IP, HTTP(S), DNS, SMTP, F5, etc.)
• Advanced knowledge of Java, Spring, JEE
• Advanced knowledge of RESTful APIs
• Experience with extending frameworks to provide common abstraction libraries
• Experience solving front-end performance and scalability challenges in high traffic web applications
• Experience with developing real-time UIs that display, manage or status real-time events
• Strong client-facing skills and comfortable communicating with a leadership team
• Recent hands-on experience with Javascript/Typescript based projects
• Advanced knowledge of Software Development Lifecycle
• Experience with SAFe or Agile software development methodologies
• Conceptual knowledge on native mobile application development (iOS, Android)
• Solid Understanding of web application security across multiple channels (Web, Mobile, Physical) using modern security patterns and best practices.
Due to COVID-19, most of our employees are working from home. We've implemented a virtual hiring process and continue to interview candidates by phone or video and are onboarding new hires remotely. We value the safety of each member of our community because we know we're all in this together.
Mastercard is an inclusive Equal Employment Opportunity employer that considers applicants without regard to gender, gender identity, sexual orientation, race, ethnicity, disabled or veteran status, or any other characteristic protected by law.​
If you require accommodations or assistance to complete the online application process, please contact reasonable.accommodation@mastercard.com and identify the type of accommodation or assistance you are requesting. Do not include any medical or health information in this email. The Reasonable Accommodations team will respond to your email promptly.
Requisition ID: R-111192