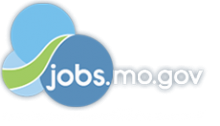 Job Information
DuPont

Process Operator

in

Pevely

,

Missouri
DuPont's Water & Protection is recruiting for a Process Operator to join its dynamic Riverside Team located at its manufacturing site in Pevely, MO. We are looking for people who have a passion for delivering innovative, sustainable solutions that meet our customer needs for a better, healthier, safer life. Safety & Construction is a leading provider of engineered products and integrated systems for the construction, worker safety, energy, oil & gas, transportation, water purification and medical markets.
The Riverside Operations team is looking for top-caliber, technically capable Process Operator who is focused on safety, embraces change, makes informed decisions, possesses self-confidence and leadership skills and is a lifelong learner. S/he is a high performing member of a three-person team of Process Operators. Under the leadership of the Site Production Leader, S/he operates assigned areas of the Styrofoam® insulation plant in a safe, environmentally responsible and efficient manner, and performs minor maintenance activities.
As a Process Operator, you will:
Operate process related equipment and plant process control systems in a safe environmentally responsible manner.

Optimize plant performance by monitoring process equipment and conditions using information systems including; process levels, temperatures, pressures and flow rates.

Collect and report plant measurements related to performance, asset utilization, quality, costs yield, environmental health and safety (EH&S), production rates, etc.

Perform field checks, adjusting control systems and manually operated equipment based on process and lab data.

Determine root causes of deviations in process, product or equipment performance through use of troubleshooting and Root Cause Analysis.

Identify opportunities for improvement and implements improvements when appropriate

Analyze laboratory and sampling results to maintain process and quality standards as well as learning a variety of chemical processes and develop ideas to improve them.

Responsible for performing process equipment troubleshooting, routine equipment repairs, improvements and preventative maintenance.

Perform daily tasks efficiently using the appropriate computer tools and software.

Ensure operational activities and process performance are aligned with plant and business goals.

Complete individual duties with a high degree of dedication to safety and environmental stewardship
Qualifications
A minimum of a High school diploma or GED is required; 2-year Technical/Trade Degree in Process Technology, Mechanical or electrical field is strongly preferred

A minimum of 2 years' professional work experience demonstrating adept mechanical or electrical aptitude is preferred

Proficiency in Microsoft Office: Word, Excel, Outlook, and the ability to learn new systems quickly is required

Must be able to read, write, and speak English

Must have a current, valid, US driver's license

Must be capable of performing simple math computations involving ratios and fractions with or without a calculator

Must possess strong interpersonal and teamwork skills and be capable of working in an empowered team environment

This position operates on a 12-hr rotating shift schedule. Overtime is required to cover vacancies due to illness, vacation of other team members, and scheduled meetings.

Candidates must be willing and able to work in environments that include: Working in tight or closed-in spaces, climbing stairs/ladders and working at heights, standing or walking for extended periods of time, frequent bending, reaching, and lifting; working outdoors, and in conditions that may dirty clothing, and in inclement weather

Must be willing and able to wear safety equipment, such as respirators, earplugs, goggles, hard-hat and steel-toed shoes (safety equipment will be provided by DuPont) is required

Be able to lift 50 pounds, and possess full dexterity of the wrists and hands, lift hoses, bolt flanges and operate valves and similar equipment routinely is required

This position is located in Pevely, Missouri, and may require less than 5% of travel. Company sponsored relocation is not available for this opportunity

A minimum requirement of this U.S. based position is the ability to work legally in the United States. No visa sponsorship/support is available for this position, including for any type of U.S. permanent residency (green card) process
DuPont is an equal opportunity employer. Qualified applicants will be considered without regard to race, color, religion, creed, sex, sexual orientation, gender identity, marital status, national origin, age, veteran status, disability or any other protected class. If you need a reasonable accommodation to search or apply for a position, please visit our Accessibility Page for Contact Information (http://www.dupont.com/global-links/accessibility.html) .
For US Applicants: See the "Equal Employment Opportunity is the Law" poster at: http://www.dol.gov/ofccp/regs/compliance/posters/pdf/eeopost.pdf
For our U.S. Affirmative Action Policy, click here (https://www.dupont.com/content/dam/dupont/amer/us/en/corporate/microsites/now/news-articles/EEO%20Policy%20Final%20Version%20Oct%202020.pdf) .