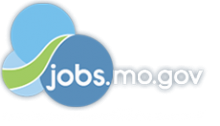 Job Information
Phelps County Regional Medical Center

Ancillary Application Analyst

in

Rolla

,

Missouri
General Summary
The Ancillary applications Analyst is a full time position on the epic Applications Team. The position has responsibility for the implementation and support of the Electronic Medical Record (EMR) and all ancillary software applications. The analyst performs work in a team environment and requires excellent problem solving and communication skills with a high level of professionalism.
The Analyst identifies ancillary clinical practice workflow, process issues and concerns, software support, and provides guidance to ancillary departments in regards to all requirements necessary in which to optimize system performance and technology utilization by clinical practitioners. The goal of this position is to design, facilitate, and support ancillary information systems and technologies in the most effective, efficient and transparent way possible to all clinical practitioners. The Analyst is responsible for promoting the understanding, integration, and application of information technology used in the healthcare setting.
Essential Duties and Responsibilities
Analyzing workflows, system details, business requirements, and technical issues associated with one or more Epic application(s) and all ancillary software applications.

Configuring of Epic and ancillary software applications including workflows, reports, and/or users.

Installing and maintenance of system infrastructure to support the EMR and ancillary application systems. Work with all software vendors.

Executing of activities to implement, enhance, and maintain the EMR and ancillary application systems.

Analyzing new functionality and recommend how it should be used to prioritize and implement required changes to the system.

Troubleshooting problems and questions from end users. Provides support of daily and ad-hoc requests. Participant in on-call to provide support to end users outside of normal business hours..

Interfacing with key IT, clinical, business and operations staff to assist in development of efficient workflows.

Participating in testing system enhancements and performs rigorous testing to deliver high-quality end-user solutions.

Architecting and delivering solution innovation to improve services or to lower costs, operating under deadlines and challenging workload.

Solving problems and develops solutions to tasks or projects which may be unique, using judgement and initiative.

Job Qualifications

Education

High school diploma or equivalent required. Associates or Bachelor's degree in Healthcare Informatics, Computer Science or graduate of accredited radiologic technology program preferred.

Work Experience

Experience using Epic preferred.

Excellent customer service skills including the ability to communicate effectively verbally and in writing.

Demonstrated ability to reach a goal including the ability to develop an action plan and adhere to deadlines.

Demonstrated ability to gather information from multiple sources, analyze applicability and appropriateness, and develop an efficient workflow.

Excellent interpersonal, communication, leadership, and change management skills to establish and maintain positive and productive working relationships.

Demonstrated ability to analyze large data sets, use data to draw conclusions, assess performance metrics and/or write reports including the use of data visualization and manipulation tools such as Excel, SQL, Tableau, etc. preferred.

Work experience within information technology or an applicable area of healthcare preferred.

Experience with EMR support, training, build, or configuration preferred.

Experience with Picture Archive Communication Systems or Cardiology systems preferred. (PACS/CPACS/ECG Management solutions).

Certification/License

Certification or proficiencies in Radiant, Bridges, or Cupid preferred. Radiant Breast Imaging or Results Routing Badge preferred.

Mental/Physical Requirements

Must be able to manage multiple tasks simultaneously, and to generate technical reports and documents. May occasionally be expected to work unusual hours while resolving technical issues. Standing, walking, and sitting are required. Moderate lifting (10lbs) required.

Working Conditions

Standard office conditions; well lighted, climate controlled area. Constant noise from fans and printers for extended periods. Will spend a great deal of time using computers with possible visual or muscular discomfort. Potential exposure to infectious diseases.

Will occasionally be in patient care areas supporting end users.