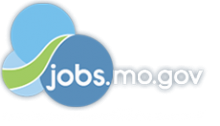 Job Information
Sparklight

Construction Technician

in

Rolla

,

Missouri
Description
As a Construction Technician at Fidelity Communications, you will be connecting our customers to what matters most. You will quickly enhance your skills and knowledge as you work alongside some of the best in the field. As we strive to meet the ever changing needs of our customers, you'll work with the team to not only sustain our current services, but to expand into areas that we have never gone before. You will assists with the installation, maintenance and repair of aerial and underground infrastructure utilizing appropriate construction equipment. Our Construction Technicians take pride in knowing that they are part of a culture driven company that works hard to provide quality services to their family, friends and community. The best part is you get to go home every night!
Enjoy the outdoors while you:
Assist with the installation of underground conduit, handholes, pedestals, cabinets and row markers as part of the overall construction application to install cables. Methods to include trenching, plowing, sawing, digging and horizontal drilling.

Assist with the placement of underground pipe, innerducts, and vaults as part of the overall construction application to install cables.

Conduct potholing (construction method that includes vacuum excavation) of utilities in work areas.

Assist with the installation of aerial cable, utility poles and associated hardware.

Frame utility poles and complete utility pole transfers of existing cables to new pole location.

Climb utility poles or utilize extension ladder when needed.

Operate crew vehicles, vacuum excavation equipment, conduit trailers, fiber trailers, air compressors, backhoe/mini-excavator/plow/directional drill and other tools and equipment normally used in aerial and underground construction activities.

Pull various types of cables, including, but not limited to fiber, coax and copper in conduit.

Perform line maintenance and repairs for subscriber-based electronics and cable infrastructure that delivers products and services to customers.

Perform traffic control flagging duties for roads and highways as needed.

What will you need to succeed as a Construction Technician?

At Fidelity, we believe that we are Stronger Together. Our ideal technician will be able to work in harmony with others but also be able to work independently and stay on track.

Your team members and our customers will be relying on you. To be successful is this role, you must be at work, on time, and present every day.

Our Construction Technicians enjoy going out of their way to help fellow team members while accomplishing collective goals.

You will need a high school diploma or GED. We also want to help you advance further. Ask us about our amazing tuition reimbursement!
Why join the winning team?
Just as we keep our customers connected to what matters most, we keep our associates connected to what matters most to them – a thriving and rewarding career, respect for the communities where they live and work, a focus on health and wellness, an excellent work/life balance, and an open and inclusive workplace. Here's a taste of what to expect:
Medical, vision, and dental benefits start for you and your family on day one.

You will be rewarded for your contributions with a competitive salary, bonus and equity plan.

Enjoy R&R throughout the year? We offer paid vacation, holidays, and personal time so you can rejuvenate.

Paid time off is available to volunteer with your favorite community organization.

We take pride in developing our team and being able to promote from within, so we offer tuition reimbursement ($5250 per year) and ongoing training to assist in career growth. (Our CEO started with the Company as a CSR – That's how seriously we take learning and development!)

Complimentary cable, internet, and phone service is available if you're at an address serviceable by Fidelity.

You will be eligible for 401(k) with full match up to 5% of your pay and vested after 1 year .
Diversity lies in the communities we serve and among the associates who dedicate themselves to ensure our continued success. Here at Fidelity, we believe it is our individual and unique talents, backgrounds and perspectives that, when combined, truly make us an unstoppable force. Fidelity and all of its subsidiaries provide equal employment opportunities to all individuals of different races, colors, creeds, national origins, genders, marital and veteran statuses.
Cable One, Inc. is committed to keeping our associates and customers safe. Job offers are contingent upon the results of background, drug screening and reference check. Only after successfully passing these pre-hire clearances are individuals approved for hire and ready to start their successful and rewarding career.